A major component of any shipper's overall operating budget, transportation provides the critical connection between a company and its suppliers and customers. With a small number of national parcel carriers to select from, shippers that are using this mode should pay special attention to the regular rate increases and "hidden" charges that these parcel service providers impose on both an annual and ongoing basis.
Here are five parcel shipping trends that all companies should be watching − and reacting to − as we move into 2020: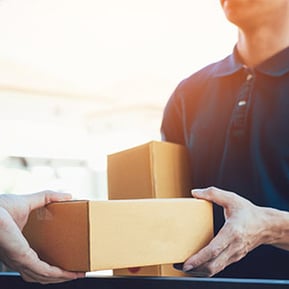 Ready or not, rates are going up.

Track parcel rates over the last 20+ years and you'll likely conclude that costs have been steadily trending upward since the 1990s, and generally to the tune of about 4%-6% annually. Not many other industries can impose these regular and predictable increases on their customers, but parcel carriers have found a way to infuse these rate hikes into their pricing structures.




Announced and actual rate increases may not align.

In any particular year, national parcel carriers UPS and FedEx will announce a 4.9% rate increase for the year ahead. In reality, the might turn into a 6.1% rate increase by the time the new year rolls around. This 1.2% difference − which is often driven by fluctuating fuel costs, additional surcharges and fees which can be difficult for parcel carriers to predict − can have a profound impact on a shipper's transportation costs.




Fuel surcharges aren't going away.

Originally meant to protect parcel

carriers when gas and diesel prices were high, fuel surcharges have withstood the test of time and are still being levied (even though fuel prices have since receded). Parcel carriers like FedEx and UPS publish information about their fuel charge increases − which have crept up at regular intervals over the last four years − but don't always officially "announce" these parcel shipping increases. With fuel prices entering a new era of volatility in mid-2019,

expect to see more of these changes ahead in the next 6-12 months.




Your parcel terms and conditions will probably change in 2020.

Just as credit card companies tend to surprise consumers with new rates, terms, and guidelines with no prior notice, parcel carriers continually tweak their agreements. Not all of the "new" terms will be favorable for the shipper. That's why all companies should keep an eye out for these changes. For example, just a slight change in wording in a service guide can add up to significant hidden fees for the organization that uses parcel shipping to get its goods out to its end users.




Parcel carriers expect some pushback on rate hikes.

In some cases, you may have the opportunity to "push back" on carrier's rising rates and surcharges, thus creating even more transportation cost efficiencies. In fact, carriers have come to expect this type of resistance and generally weave it into both their annual rate hikes and hidden costs. At Transportation Insight, we help shippers navigate these obstacles. We understand what's possible and reasonable and where to optimize

parcel shipping strategies

to create the best savings opportunities for our customers.
Operating in a business environment where incremental changes can lead to substantial cost savings and/or service improvements, shippers need good visibility into how the annual parcel shipping rate changes impact their transportation budgets. Armed with this information, a company may want to move a product line to a different distribution center, switch carriers, or utilize different types of packaging. Keep these points in mind as you develop your own transportation strategy for 2020.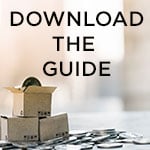 In Transportation Insight's 2020 Parcel Forecast and Impact Analysis, we discuss the most important points that should go into every transportation plan, show you which hidden charges are most likely to impact your budget, and explain how working with a seasoned, tech-savvy logistics provider can give you the ammunition you need to win in 2020.