The first three months of 2020 presented a challenge that nobody in the world could have foreseen. The COVID-19 crisis forced the United States to move from a steadily growing economy to one that slowed significantly nearly overnight.
In the logistics industry, this created a major problem on multiple levels. Between broken supply chains created by blank sailings coming from China, a shift to "essential supplies," and a spending slowdown due to lost or furloughed jobs, the novel Coronavirus is casting a large shadow of doubt.
What will the 2020 second quarter supply chain look like? Although it will get worse before it gets better, the next three months brings a prime opportunity to create flexibility and find new opportunities in your supply chain to support recovery.
Controlling and Mastering Tomorrow's Supply Chain
Emerging from a massive supply chain disruption comes with a lot of uncertainty. When we resume a normal state of commerce, many companies won't be focused on bringing product flows back to normal capacity. Instead, many are wondering how they will salvage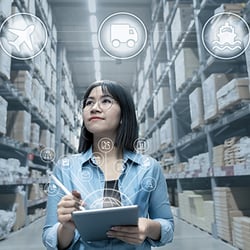 the remainder of this year. With reduced shipping and production capacity out of Asia, delivery mechanisms will change. This has implications for your supply chain.
Between a focus on producing and transporting personal protective equipment – including face masks and cleaning supplies – and reduced shipments from Asia for almost three months, much of our economy was put on hold. Items deemed "non-essential" were shipped slower, if at all. Additionally, some shipments were undeliverable due to closed facilities, resulting in a pileup of items that could not be accepted.
As we look towards rebuilding, technology will be critically important over the next three months. While we utilize online systems for freight bidding and billing, the ability to track freight, automate bills of lading, and the analysis of supply networks are all important pieces many organizations may be missing. With so many variables in play, technology-assisted analysis is the best way to build a stronger supply web that will stand the next test: a surge of consumer demand as we get into the busiest shopping months of the year.
Setting Up for the Third Quarter, Driving Success in the Fourth
For the remainder of 2020, expect many companies to cut their losses and start planning for recovery 2021. This is due to several factors that we can't control, such as whether or not schools, colleges and universities will open with standard practices in the fall. The state of the economy is making many companies very uncomfortable about the year ahead. A Deloitte report predicts a recession as a result of COVID-19, with global GDP falling by as much as 8.3 percent before slowly recovering.
Although consumer confidence is expected to drop, there will still be demand for consumer goods in the closing months of 2020. The outstanding question remains: how much of a demand will there be? Without concrete numbers, companies relying on logistics must reconsider their supply chain as a "supply web" instead.
The advantages of a "supply web" are clear: instead of relying on freight distribution in a single direction from a single path, a web creates agility in how products are sent throughout the country. From your primary outbound logistics center, companies should be able to intake freight from many different sources, and send it where the demand is greatest.
Additionally, as we move into an economy which will be dominated by e-commerce, creating a "supply web" offers more flexibility to serve customers who want to shop online. By understanding the overall balance of your shipments through digital analysis, agility can be an incredible asset to ensure cost optimization, while reducing costs through logistics challenges.
A Warning on "Analysis Paralysis"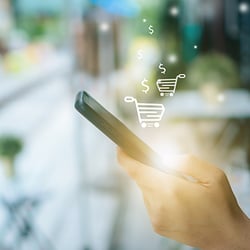 As companies prepare to make moves for the next quarter and the rest of 2020, executives should avoid creating and over-analyzing the data, which can create an "analysis paralysis" situation. Because we can't predict what the consumer market will look like immediately, companies shouldn't expect to find solutions that guarantee profitability.
Instead, a collective of contingency plans should consider the best possible scenarios for your business. The economic recovery will not be perfect. No matter how you plan, your supply chain and profitability will not go back to normal overnight. This is where partnership is critical: A team that can set up all the scenarios and identify which options best manage risk and optimize future outcomes gives you the best chance of recovery.
Work With a Partner That Brings It All Together
While we don't know what the next three months hold, we can help you understand strengths, weaknesses, opportunities and threats in your supply web. Having the right data and analysis will determine how long it takes your company to "bounce back" in our changed economy.
All of our employees at Transportation Insight are focused on your success for the next quarter and well into the future. Don't hesitate to reach out if we can help you identify opportunities and plot a course towards success.
Interested in getting industry updates sent to your inbox? Subscribe below.