It's not a matter of if your supply chain comes under attack; it's a matter of when. Cyber defenses are only as good as their weakest link. That may be a network-connected device with a default password or a customer service rep who thinks they're helping a customer by resetting their access. Your supply chain could be vulnerable, from an owner-operator with outdated applications to a logistics partner that faces a daily barrage of cyberattacks.
The bad guys have to get it right only one time to break through, while your cyber defenses have to be infallible. That's why experts recommend not only defending against attacks but also planning for recovery as part of a business continuity strategy.
Losing the services of a logistics provider to a cyber attack could cripple operations and have a material impact on your revenue. As you consider a 3PL relationship, it is essential to understand how well your supply chain partner is prepared to recover from a cyber attack and implement their disaster recovery and business continuity strategy.
SLAs
While a service level agreement can cover many of the services the 3PL will provide and spell out responsibilities and accountability, it should also include expected uptime for critical tools such as the transportation management system. Your supply chain depends on the availability of your data, so make sure a business continuity plan is part of the agreement. Look for uptime at a 99.9%+ level, as monitored by a third party.
Recovery Point Objective/Recovery Time Objective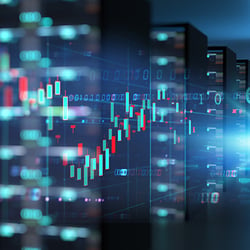 Work with your 3PL to understand your business continuity demands for restoring data in the case of a failure from an attack or perhaps a severe weather event. There are two key metrics to keep in mind: RPO, or recovery point objective, and RTO, or recovery time objective. RPO is how far back in time can you recover data to return to operation in case of a loss. This policy dictates how often the system is backed up. RTO is how quickly you can return to operation after an interruption. Your 3PL should be able to tell you those metrics for its network so you can plan accordingly.
Multilayer Defenses
The best business continuity plan is one that deters outages and failures. Building a robust, proactive defense requires multiple layers of protection. Transportation Insight starts with redundant data centers located in geographical diversified areas. Each data center has redundant electrical and HVAC system and is served by multiple ISPs. Sub-hour snapshots and hourly replication between data centers helps ensure timely recovery.
To prevent cyber-attacks, a proactive network security policy monitors and mitigates risks. Intrusion tests include hardware, software and social engineering vectors to identify vulnerabilities. It is also important to have the necessary compliance attestation through an independent third party coupled with proactive associate training.
Partner with a 3PL with a fully developed business continuity strategy that can function as a branch of your organization. The goal of their business continuity mindset should be to provide uninterrupted service.
To find out more about how your 3PL and cybersecurity, read our resource guide, Business Continuity for Your Supply Chain.