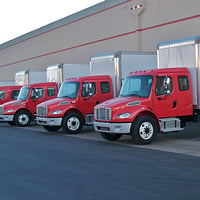 While the impact of COVID-19 on human life and health remains everyone's primary concern, it continues to drive disruption across the economy, including the shipping and transportation markets. On a positive note, pandemic buying behaviors helped accelerate growth in ecommerce, which spiked 31.8 percent between the second quarters of 2019 and 2020, the U.S. Census reports.
At the same time according to DAT truckload freight marketplace, the DAT Truckload Volume Index rose by 3.7 percent between July 2019 and July 2020. Nationally, the July load-to-truck ratio for vans was up for the third straight month, with about 4.4 loads for every truck available, contradicting normal seasonal trends for freight rates.
Along with an increase in demand due to surging ecommerce orders, capacity shortages of both equipment and personnel play into these numbers. While both may ease as more trucks and drivers come on board, it likely will be some time before substantive changes occur—more like a faucet than a light switch.
Shippers can navigate these market shifts by building buffers into their shipping schedules to the extent possible. In addition, by continuing to partner with brokers, carriers, and others with whom they've established strong relationships, they're more likely to have ongoing access to capacity.
Truckload: Multiple Factors Drive Rate Increases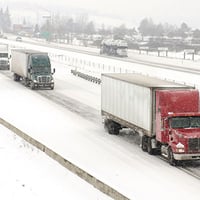 Heading into 2021 and until more capacity enters the market, truckload contract rates will increase by about 3 to 5 percent, while spot market rates will rise between about 5 and 7 percent.
As of September, tonnage was down for the fifth straight month, but due to the pandemic, weather events and no new equipment entering the market, capacity constraints and rate increases have loomed. In addition, disruption in the intermodal and rail spaces has prompted some shippers to move more freight to the truckload market.
Rising insurance premiums also are influencing rates. One driver can be susceptible to what is sometimes referred to as "nuclear verdict," or those with verdicts that can put carriers out of business. These, not surprisingly, tend to boost insurance premiums. In addition, some shippers are requiring their carriers to increase their insurance coverage.
The upward rate pressure in the spot market is rolling into the contract world. The number of rate tender rejections has increased. In addition, some carriers are trying to renegotiate some contract rates.
Increases in tonnage heading into the holiday season likely could create "a doubling down factor." That is, the expected jump in demand without a corresponding increase in transportation equipment will likely lead to more upward rate pressure.
At the same time, a strategic, lane-by-lane procurement approach can help to mitigate rate increases. Transportation Insight proved this in 2018, when national contract rates jumped an average of 10 percent, while our clients' contract rates increased about 3-5 percent.
All parties — shippers, carriers, brokers, and others — will benefit by working toward mutually beneficial solutions, honoring relationships and service commitments, and refraining from trying to chase all profitability from different lanes. Shippers who can provide flexibility, such as alternate delivery days or extended pick-up and delivery windows will also be more insulated from extreme rate increases.
Sharp Increases in Spot Market Fueled by Capacity Constraints
The current capacity constraints many shippers are seeing could last until spring of 2021. While new truck sales have increased, the one-two punch of the pandemic and manufacturing shutdowns mean it might be up to a year until these trucks are on the road. And even though the rise in average driver rates to about $2.10 to $2.20 per mile likely will entice more drivers back on the road, this also likely will happen over months, and not all at once.
Some carriers are discussing rate increases of up to 15 percent, an increase over the typical 3 to 5 percent. This opens the door for shippers to consider requests for proposal (RFPs) with a three- to four-month time-frame, instead of a year-long commitment. This can help stabilize expense until a rebid at a time when the market may be softer.
The shortage in reefer capacity — according to DAT, the reefer load-to-truck ratio in August was 7.4, four times the April rate — likely will elevate contract pricing going into 2021. Shippers can expect increases of 5 to 7 percent.
Expect LTL Service Issues, 'Ugly' Freight Rejections, Rate Increases in 4Q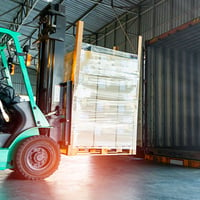 In the less-than-truckload (LTL) market, service concerns are topping even cost concerns. The on-time percentage has dropped from the low 90s to the low 80s for most LTL carriers. One reason is rising shipment volume, even as many LTL carriers struggle to hire dock workers, drivers and other staff. Assuming a typical slowdown toward the latter half of the fourth quarter, carriers should be able to get a handle on staffing and catch up.
Because most carriers are struggling with this challenge, flipping to another carrier is not guaranteed to improved service. Instead, shippers likely will be better off building buffers of a day or two into their schedules and setting reasonable expectations with customers.
Shippers also should be aware that some of the suspensions of service guarantees imposed when the pandemic hit remain in place. To accommodate them, shippers can establish relationships with multiple carriers or align themselves with an LTL-focused broker that already has those relationships in place.
Many LTL carriers also are considering the quality of their revenue streams. Some are restricting certain types of freight they would have taken in the past, such as over-length shipments. Others are not bringing on new customers that do not fit into their business model.
The tight capacity in the LTL market is compelling some carriers to proactively raise rates. A case in point is the California surcharges some have implemented, and even increased multiple times. Rate increases for the fourth quarter and next year likely will range from about 4 to 7 percent.
The Freight Rate Outlook Mirrors Volatile Transportation Marketplace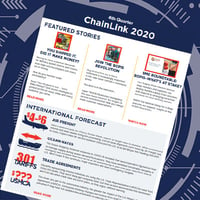 The volatility, capacity constraints, and rate increases many shippers have experienced in 2020 likely will remain for a while. Concerns about potential changes in the economy after the presidential election are adding to the uncertainty. Some shippers are accelerating freight movement to get ahead of any changes.
Transportation Insight provides information shippers need to stay ahead of the evolving transportation market, as well as the insight to leverage their logistics networks for a competitive advantage.
Our 4Q ChainLink 2020 for a complete forecast of the supply chain environment during the coming months. Our experts have combined their expertise across Parcel, Trucking and International transportation modes to share freight rate predictions and insight on what shippers can expect to face heading into 2021.
For live insight from our transportation industry experts, join our webinar on October 22 at noon. Part of our Supply Chain Masters Digital Event Series, this SME Roundtable delivers actionable information you can use to improve your transportation cost control and supply chain performance.
Interested in getting blogs straight to your inbox? Subscribe below.