COVID-19's global impact quickly became a significant disruption to North American supply chains. For many small package shippers the emergence of a global pandemic only exacerbated a storm brewing for several years.
As consumer behaviors resulting from the novel coronavirus further accelerate e-commerce trends, Amazon's role in the marketplace will increasingly impact shippers that either directly rely on their service or are peripherally impacted by the addition of a new transportation service provider in the marketplace.
The company's decision to stop delivery service for non-Amazon packages in the midst of the COVID-19 e-commerce boom indicates just how much influence the e-tail giant can have. With the move, the company is not only suspending a service competing with FedEx, UPS and the U.S. Postal Service. Importantly, it is halting a service that targets small package shippers not using Amazon fulfillment in an attempt to capture their transportation spend.
Retailers and e-tailers adjusting business strategy in response to changes in consumer demands are wise to consider Amazon's evolving role not just in the e-commerce landscape, but in the transportation service space as well.
Prioritizing Prime Essentials, Delaying Other Fulfillment
As state and federal agencies established stay-home and shelter-in-place guidelines, goods and services deemed "essential" continued to operate, often in support of health, sanitation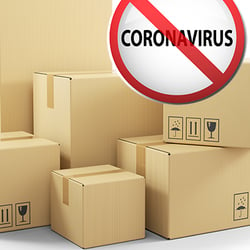 and safety activities.
In this environment, Amazon's fulfillment operations, like some other transportation carriers, prioritized online orders to support service for "essential" supplies. Initially, this strategy was set to sunset at the end of April, but more recently that date has been left open-ended. That leaves retailers relying on Amazon fulfillment wondering if and when their non-essential orders will be serviced.
Recent market polls revealed at least 53 percent of Amazon sellers are affected by this move. Many are beginning to look for alternative ways to fill their online orders, either through third-party vendors that compete with Amazon or building and standing up their own delivery network. Already, we're seeing some manufacturers pursuing direct-to-consumer shipping options to circumnavigate this slowdown.
In an already complex parcel network, making that shift will be a challenge to retailers whose primary focus is maintaining business operations and adjusting to protect future performance.
Parcel experts with deep industry awareness are able to leverage data and network analysis to help you navigate a transition to new fulfillment options so you can focus on what you do best.
Amazon Hiring to Support 2-Day Service, Should You?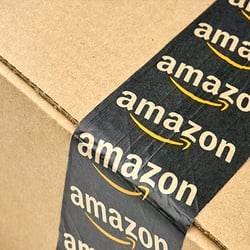 Amazon is rapidly approaching its goal to hire 100,000 workers and boost additional pay in its fulfillment center and delivery operations. Even with nearly 80,000 workers hired in two weeks, the e-commerce giant was challenged to keep up with orders. At the same, like organizations continuing to operate in the face of COVID-19 contamination, reduced worker attendance and temporary shutdowns create additional disruptions.
Very few companies can compete with Amazon's delivery network, and recently we've seen that even Amazon may not be able to keep up with demand. The reality is, it is not realistic to replicate Amazon's footprint and network, and, based on your customers' expectations, that may not be required.
A lot of companies have gone crazy – or out of business – trying to provide two-day delivery to match Amazon Prime service levels. By understanding your customers' needs and expectations and communicating clearly with your carrier partners, it may not be necessary to have a two-day network.
Instead, network reliability can often go a long way toward protecting the customer experience. A two-day guarantee doesn't matter much if it can't be filled during disruption. However, companies focused on building an efficient, transparent network that offers customers the ability to choose from multiple delivery options will be positioned to survive when the next disruption occurs.
Plan Today for Disruption Tomorrow
Executives have a fiduciary responsibility to make sure their business is positioned to operate tomorrow. Both in a COVID-19 environment and afterward, companies no longer have the luxury of time. The speed at which business is moving is exponential, and protecting performance requires executives to lead with intention and purpose.
To do that, they need to understand their parcel pandemic plan. Today's response may not apply to tomorrow's disruption, and while we can't predict the severity of that unknown crisis, there will be another one. In the absence of a plan, organizations can face significant financial risk when "essential" goods take priority over products that are important to your consumers. Creating that plan in mid-crisis "survival" mode threatens additional jeopardy.
To mitigate these risks, companies can partner with other third-parties with necessary parcel network design capabilities, or acquire their own capabilities internally. Doing so allows organizations to control their own fate so they can avoid a company like Amazon dictating which products can be shipped.
Find out how Transportation Insight helps you secure the best possible parcel pricing, within a reliable transportation network that supports your strategies for growth. Schedule a free assessment today to put our parcel expertise to work for you.
Interested in getting industry updates sent to your inbox? Subscribe below.