With every passing day, the effect of the COVID-19 situation continues to evolve. Thousands of lives worldwide have been disrupted, and there's no way to measure the human toll.
Subsequently, it's incredibly difficult to measure what the effects may be on the supply chain going into the rest of 2020. Manufacturers, distributors and retailers are trying to understand what this will mean for their business and determine how fast they can restock supply to meet consumer demand. Is your business asking the right questions about the Coronavirus disruption?
The long-lasting effects of this health emergency will create ripples across the entire global logistics landscape at least until the third quarter, and for the Asia-Pacific market possibly for the rest of the year. That is why your leadership team needs to start critical conversations about how to protect your business interests in the complicated import and export logistics environment
The Coronavirus Effects on Manufacturing
Across China, we know that production will begin to come online soon. In Northern China – where the outbreak was at its worst – factories are now starting to get half of their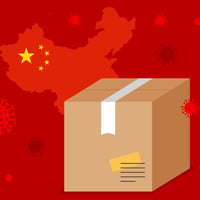 workforce back. In Southern China, as much as 75 percent of the workforce is returning to their jobs.
The good news is that manufacturing is coming back. The bad news is that two months of backlog orders will create bottlenecks in the system. With so much freight and fewer ships ready to load, significant delays are expected at the ports throughout Asia.
The supply chain lags are caused by a lack of sailings leaving China. Two of the biggest import ports on the U.S. West Coast – the Port of Long Beach and the Port of Los Angeles – are reporting 25 percent fewer inbound ships from China in the first two months of 2020 compared year-over-year. Because the number of blank sailings is rising, the number of containers and available cargo ships is dwindling. If this continues, there will be more demand for shipments than the supply of ocean liners and empty containers can support.
Right now, nobody knows what the shipping backlog will look like. In turn, ocean shipping lines may go into a "wait and see" pricing approach. While most contracts are adjusted May 1, it's nearly impossible to project those changes. Moving freight out of China could cost more due to increased demand. Nobody knows when the country, or the shipping lines, will be back in full capacity – and uncertainty persists week to week.
The Coronavirus Effect on Inventory
Despite the changes, commerce has not necessarily slowed to a crawl because of decreased levels of inventory. As companies prepared for the annual Chinese New Year shutdown, many typically elect to take more inventory than at other times of the year – particularly when importers can take advantage of low trans-Pacific shipping rates, as was the case at the end of 2019.
Inventory rationalization is good for companies, either through force or mandated by accident. While this provides healthy inventory correction, any current stockpiles will start eroding quickly unless the shipping lanes reopen soon.
If you don't have product for the end consumer, it will affect total sales and revenue. Some industries are experiencing this more than others. The cell phone industry, which thrives on constant demand for new products, may face inventory deficits of more than 15 percent for the remainder of the year. Other industries that could be directly affected include automotive and pharmaceuticals.
Companies may have short-term solutions to mitigate the situation. While some ships may be available, air freight is also an option to move critical items from Asia into the United States. Increased levels of service come with a price, however. To move a low supply of freight across any possible channel, importers can expect to spend more money.
The Unknown Effects of Coronavirus
Although we can foresee a "bottleneck" effect for inbound freight, it's next to impossible to predict how that will affect the consumer market in the second half of the year. With little to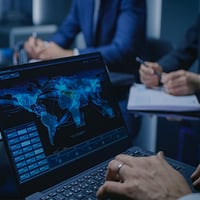 no control over when factories will resume full operations, companies are at the mercy of their supplier partners.
Once an importer understands when factories will be fully functional, order fulfillment can begin, and products can flow back into the pipeline. Early insight on supply chain resumption may produce a better outcome. Because open capacity is so low right now, planning for the manufacturing surge allows smart companies to prepare for shipping and lock in rates. The earliest participants will get better rates. As demand increases, pricing will inevitably go up.
The Critical Questions Your Company Needs to Ask Now
Understanding that there is still so much unknown, leadership teams need to start crucial conversations today. The issues of sourcing, moving cargo and distributing it are topics your company needs to discuss. Some of the most important issues are:
Is your sourcing plan diversified?As we learned from the tariff battles between the U.S. and China, the only norm in international logistics is volatility. These tariffs prompted companies to diversify their sourcing to other Asian countries, including Cambodia, India and Vietnam. If you haven't assessed the state of your supply chain recently, now might be the time to consider where you stand.
Do you have the right information from your suppliers? If your team isn't already requesting weekly updates from overseas suppliers, they should be. Operational insight is crucial to understanding when goods will be available and when you can start filling orders. By knowing the current status and projected plans for putting factories online, when products will be ready for shipment, and the order backlog, your team can start planning for both speed and costs.
Are you talking to shippers about availability and rates?
As many of you have obviously heard, cargo movements may be restricted into the U.S. due to lack of empty container availability. As your company starts receiving status reports from suppliers, use that information in discussions with your import logistics partners. The earlier you can solidify routing, the better your pricing may be.
While these may be difficult discussions, having the right clarity can help you move confidently through this storm. Using intelligence and action, you can master your supply chain through this disruption. Schedule a consultation to speak to an expert.
Interested in getting blogs straight to your inbox? Subscribe below.