Across the logistics world, everyone is feeling the pressure of the novel Coronavirus (COVID-19) outbreak. The parcel world may be affected the most. As more individuals practice social distancing, orders are increasing online – which means more small packages are going directly to consumers and the businesses remaining open.
The additional demand for shopping online or over the phone is both a blessing and a curse. Although volume is significantly higher, the stress on the network is creating delays. Even Amazon – famous for creating a nearly universal same-day or next-day delivery on products – is now experiencing delivery slowdowns. As shipping companies are prioritizing medical and household products, essential items are now being offered in terms of months instead of weeks.
With changes happening daily, what can you do to optimize your parcel operations? By understanding how this situation is developing and what it means for your operations, there are still ways you can manage the disruption.
Why Coronavirus is creating a parcel backup
The first and most obvious reason why America is experiencing a parcel backup is the number of states with stay-at-home orders. As of the time of writing, 11 states had either ordered closure of everything but essential businesses, or required their residents to stay at home with "Shelter in Place" orders. This includes population centers in California, New York,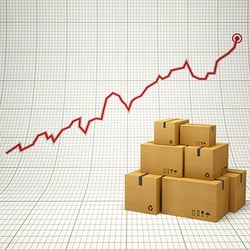 Ohio and Pennsylvania. With businesses closing and nobody available to accept parcels, it's difficult to make a delivery.
In these situations, the major carriers are forced to make decisions on what to do with all the undeliverable freight. Packages that would be delivered to businesses that are closed nine days or less are being held at the center for pickup. But if those businesses expect a longer closure, the packages may be sent back to the shipper as "undeliverable."
This creates a major problem for both parcel carriers. FedEx and UPS distribution centers are designed to keep packages moving, and not as warehouse space. Right now, many of those packages are being held in trailers until they can be delivered, or they are being sent back – unless they contain a direct relief item. If you are trying to get a product to a business that is closed right now, you may need to prepare to send it twice.
An additional problem that could arise for your business are changes to your agreement. Most FedEx and UPS contract rates are based on a 52-week rolling average. These agreements are designed to self-adjust based on actual volume sent through their respective networks. As shipments of non-essential items drop off, get delayed, or get sent back to the customer, this could create a cost issue due to lower incentives for missing shipping goals.
Mitigating delivery problems created by Coronavirus
What we are experiencing today is far from business as usual. With deliveries being trapped mid-shipment and priority given to relief items, there's a lot of uncertainty. This can be managed through forward, upfront communications with both customers and shipping partners.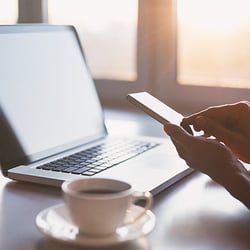 Before shipping anything out, be sure to have contact with the end customer to ensure they are available to receive packages. Taking a moment to confirm a location is open can help you decide if you should send a package, instead of paying additional charges for return shipment on that item.
Because businesses may be closed and not accepting any shipments, your total shipping volume could be affected. Now is the time to have proactive conversations with account managers at FedEx and UPS to discuss relief options or grace periods. Everyone is being affected by the novel Coronavirus outbreak – as a result, carriers may be more lenient about giving help if it leads to more business in the future.
Finally, if your shipping volume is going down, it may be time to consider transitioning less-than-truckload shipments to parcel carriers. FedEx Multiweight and UPS Hundredweight are options available to consolidate shipments and ultimately deliver cargo to its final destination at potentially lower rates.
Don't navigate the changes alone
No matter how you cut it, parcel pricing bands are important to your business. Decreased volumes and other oversights in an otherwise strong shipping program can drive up costs.
Transportation Insight helps shippers of all shapes and sizes come up with a "Plan B" during critical times like this. We help companies understand the options available by monitoring volume and making recommendations on the best ways to get freight to the customer. We can help you manage costs and build relationships that will empower you to master the supply chain from start to finish.
How can we help you best optimize your parcel shipping program? Contact us today for advice on keeping your business moving forward.
Interested in getting industry updates sent to your inbox? Subscribe below.