Effects of the COVID-19 pandemic continue to emerge in myriad of ways, none more pronounced than in the evolving buying behavior of consumers. Prolonged periods of self-isolation, shelter-in-place and quarantine practices is driving historic increases in online buying, as consumers avoid brick-and-mortar stores and turn to e-commerce to fill their shopping needs.
Target's digital retail sales grew more than 100% across during March, and for April that online increase is approaching 300%.
Organizations racing to meet consumers evolving buying behavior – both now and after we emerge from COVID-19 – encounter a variety of challenges as they begin to pivot their supply chain to meet new demand cycles. As Transportation Insight adjusts transportation processes to support the COVID response of our clients, we've encountered some common questions weighing on leaders' minds in the retail, manufacturing and distribution space.
Here's six frequently asked questions, as well as a quick snapshot of the latest the COVID transportation information we're sharing with our client shippers.
1. What should we be doing now to prepare for what comes after this COVID-19 crisis?
Start by considering where supply chain opportunities were identified during the crisis and address these issues. Next, consider that the United States will "reopen" on a region-by-region or state-by-state basis and consumer behavior will be markedly different than before the crisis. Develop inventory deployment plans that will enable you satisfy emerging demand efficiently and are responsive to what will be rapidly evolving dynamic. Finally, now is the time to be a great partner. Share information up and down the supply chain with what you are seeing. Everyone needs to work together to recover from this event.
2. When it comes to parcel, what should we know now and what will happen after the COVID-19 threat is gone?
Small parcel carriers are essential businesses that have continued to operate during the COVID-19 crisis with a "business as usual" mindset; however, some cracks have appeared as the carriers have flexed their networks to adjust to the new normal of fewer B2B and more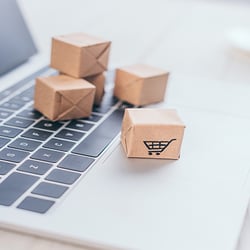 B2C shipments.
The biggest change stems from the uncertainty created by different governing bodies implementing delivery restrictions; therefore, carriers have eliminated service guarantees and in many cases have padded transit times to account for the fluid nature of the situation. Likewise, they have implemented a "no touch, no sign" delivery method to maintain recommended CDC standards for social distancing.
As we emerge from this threat, we can expect carriers to continue evaluating their networks for opportunities to create efficiencies through air craft replacement, capital expenditures for automation and increased delivery density. Shippers should also be reviewing their carrier partnerships for efficiencies while further optimizing their costs by having inbound shipments billed collect and establishing the appropriate weight break between modes.
During this time, it's also very important to verify that consignees are available to receive shipments or determine alternate delivery arrangements such as parcel lockers.
3. What happens if my primary truckload carrier shuts down or goes out of business? What does truckload look like in the future?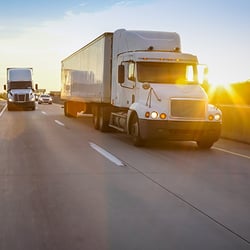 COVID-19 has created a very competitive spot market and you can support the immediate business with spot capacity until you identify a core carrier to replace your previous partner.
While the spot market is at a low point now, it quickly rebounds if capacity is removed from the market through closures.
The future of the truckload market will see the pendulum swing towards a capacity constrained market, the question is how long will a softer market last. Best practice is to set up carriers now for your high volume lanes to protect you from the turn.
4. What is one quick thing a shipper can do to lower cost on LTL transportation today?
First, make sure people know you are open to receive and send freight. When it comes to repetitive shipping engagements, combine deliveries. When it comes to weight, your rates can be reduced dramatically if you combine shipments.
5. How has COVID-19 affected strategic sourcing of MRO supplies, packaging and office products?
For Maintenance Repair and Operations (MRO) supplies revenues are down 29.36 percent across a broad base of MRO distributors according to an index set up specifically to measure the impact of COVID-19. Priorities service focus is on healthcare, and then distributors are taking care of their best customers next. Operations continue with a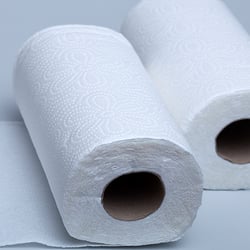 business as usual mindset. Temporary shutdowns have occurred when COVID-19 strikes one or more employees. Second quarter stock performance reports will be revealing.
In the packaging space, manufacturers have announced a $50 per ton increase on uncoated recycled paperboard. Consequently, tube manufacturers are pushing through an 8 percent increase for paper cores and tubes. Linerboard pricing for corrugate is holding steady for now but watch this area closely. Corrugate converting facilities are staying busy due to their support for essential businesses.
Shortages are emerging among some Office Products. There is still a shortage of hygiene products and paper goods. IT-related product availability is also challenged. With so many people working at home, office suppliers are making a huge push to support. Several manufacturers of office-type papers have announced shut downs until early July. Business-to-business is down, while in store sales are up. Distribution centers have maintained a fairly consistent run schedule with only minor interruptions due to employee illness.
6: What can we do now to get ready for what's next?
There is no predicting the future. This crisis has provided a wake-up call to ensure you have an agile and resilient supply chain.
To this end, map your supply chain and understand your suppliers two and three levels deep. Understand the sourcing risk for all of your key products. Develop an understanding of the total landed profitability of your product portfolio. Leverage your supply chain map to develop network optimization models to evaluate cost versus service versus risk and run scenarios to determine the sensitivity of your supply chain to all types of risk.
Transportation Insight is helping companies re-set their supply chain in the wake of COVID-19 disruption by offering unprecedented visibility in next-day fashion.
Master your supply chain with an expert partner that gives you an actionable map to reducing your supply chain risk and evolving your processes to meet demand – so you can focus on growing your business.
Interested in getting blogs straight to your inbox? Subscribe below.