The financial impact of COVID-19 in the parcel networks is becoming increasingly clear.
During its quarterly earnings report, UPS revealed the effect of e-commerce that is peaking at 70 percent of Big Brown's delivered volume. In the same week, Amazon's report cited a 49 percent increase in delivery costs and a 30 percent drop in profit.
Analyzing the numbers more closely, it becomes clear that spiking e-commerce demand is driving a home delivery burden that is unfamiliar to North America's largest parcel service provider and its largest e-tailer. This puts network design front-and-center in the eyes of delivery companies. Expect their response to focus on operational efficiency gains and pricing changes.
As some of the largest names in e-commerce service delivery adjust their plans for the remainder of the year, shippers operating in the same space must apply countermeasures to manage costs and capitalize on emerging growth opportunities.
How Do E-Commerce Delivery Increases Affect UPS?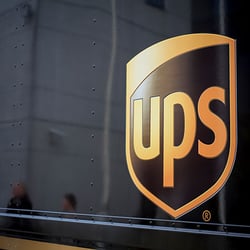 Effects of rapid expansion of e-commerce deliveries and COVID-19 "weighed on the first quarter results" for UPS. Just as shelter-in-place guidelines are keeping consumers home and shopping online, the doors are locked for many of the parcel carriers' commercial customers.
Currently, e-commerce makes up 70 percent of UPS's delivered volume. Last year, that balance was closer to 50-50, outside the Christmas season spike when e-commerce fueled 54 percent of volume.
And just as the holiday season means more work for drivers, the COVID-19 pandemic is taxing the labor force and the capacity of delivery equipment. During the first quarter, driver miles are up 10 percent, while stops are up 15 percent. That translates to longer days for drivers without any additional money. A 10 percent increase in miles also means an additional 100,000 gallons of fuel burned in 70,000 UPS package cars.
UPS reported an 8.5 percent increase in its average daily volume during the first quarter. Next-Day Air volume was up 20.5 percent for the quarter, an increase largely driven by the end of FedEx's relationship with Amazon. However, when packages are about 33 percent lighter on average, the carrier is losing revenue units even though volume is up.
Overall, compared to last year, UPS profit is down 13 percent, even though revenue is up 5 percent for the quarter, from $17.6 billion in 2019 to $18.03 billion this year. In response, UPS analysts are withdrawing earnings forecast for 2020, and the company will remove $1 billion from its capital expenditure budget. Nonetheless, the UPS report stated that it has added 80,000 packages per hour to its processing capabilities. It also plans to have all volume moving through automated facilities by 2022.
Clearly, COVID-19 has had a drastic impact on UPS, and the surge in home delivery volume has caught many by surprise – at first. Now, the carrier is planning for tomorrow based on its current experiences, knowing that e-commerce will be a bigger part of the UPS going forward, albeit at a faster rate than planned. That growth may not continue at the current rate, but as the marketplace stabilizes in a new normal after COVID-19, we continue to monitor how that affects delivery service and pricing.
What's the Cost of Amazon's Record Volumes?
Amazon spent $600 million dealing with COVID-19 in the first quarter, and it expects to invest $4 billion, potentially wiping out the earnings it forecast for the year's second quarter.
The e-tail giant's revenue is up for the quarter, but profit dropped 30 percent as delivery increase spiked almost 50 percent to $10.9 billion. The unplanned increase in COVID-19-related volume taxed Amazon's system and prompted it to hire 175,000 people during the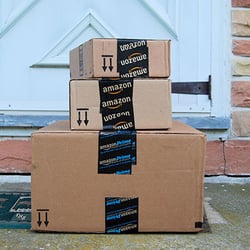 quarter. At a $2 increase per hour to employees applied with COVID-19 hit, and Amazon spent an unplanned $700 million unplanned dollars to support its warehouse and delivery networks.
Amazon's volume during the quarter exceeded its Christmas season rush and any of its Prime Days, but that increase in package delivery doesn't necessarily translate to profit. Across all divisions, Amazon's profit is off by 14% compared to last year. Even as Amazon expects second quarter revenue to increase 28% compared to last year, profit margins will be much lower. The e-tailer's own estimates for the quarter range from a $1.5 billion operating loss to a $1.5 billion profit.
In the meantime, the brand's image has been tarnished during the COVID-19 quarter. Planned walk-outs and employee unrest due to Coronavirus concerns are creating internal disruptions as the company hired 75,000 people in April. At the same time, prioritization of "essential" items over other vendors items in the Amazon fulfillment network, have created suspicion of an unlevel playing field. The retailer even scuttled its own plans to launch a delivery network.
As the effects of COVID-19 begin to recede, the impact on Amazon could be long-term, especially as uncertainty persists around the parcel carriers desire to continue serving the small package behemoth.
Monitor Trends, Leverage Technology, Protect E-Commerce Performance
Organizations pursuing e-commerce growth must provide customers with a library of delivery options, while balancing the cost of service. That's not a simple equation to crack.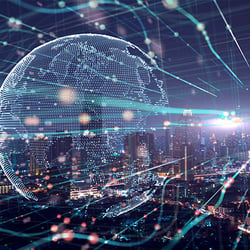 Finding that balance becomes even more difficult in a marketplace with unprecedented uncertainty caused by COVID-19.
Transportation Insight's unrivalled expertise gained across thousands of supply chains allows us to offer guidance when the way forward is unclear. We're currently helping hundreds of clients assess their small package program to make sure they have the network in place to meet e-commerce delivery demand today and tomorrow. Deploying a best-in-class technology platform to gather, manage and analyze your parcel data, we provide evidence to support your go-forward strategies.
To access more transportation industry trends and improve your supply chain decision-making, download our latest industry forecast. In it, we compiled information that will help you plan your e-commerce supply chain for peak performance after COVID-19.
Interested in getting blogs straight to your inbox? Subscribe below.