The outbreak of COVID-19 has taken an immeasurable human toll around the world, while supply chains went dark seemingly overnight. On an international scale, the novel Coronavirus is creating a challenge we have never seen before.
As we climb out of this situation, global shipping is still recovering from a major shock. How will rates and transit times be affected? We project everyone involved in global logistics will spend the next three months working to control volatility and create long-term stability for the international platform.
Ocean Carriers Are Stabilizing International Rates
Because the novel Coronavirus outbreak stopped so much production in Asia, global imports in the U.S. were significantly lower than we've seen in modern history. In February 2020, both the Port of Long Beach and the Port of Los Angeles reported a 25 percent drop in inbound ships from China, compared to the same time in 2019. Universally, imports from China to the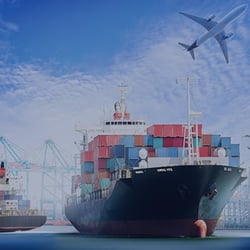 United States is down 30 percent in year-over-year comparison.
Even today, companies and consumers are feeling the aftermath of the disruption. On the whole, retailers are choosing to either push back orders from Asia, or cancel them entirely. As a result, the major ocean carriers are planning 100 blank sailings between April and June, taking out over 1 million 20-foot equivalent units (TEUs) out of the shipping capacity.
The three major ocean alliances have responded to the lack of demand, flexing their ability to tighten capacity virtually overnight and in unprecedented levels. The largest alliance, the 2M Alliance, is removing over 20 percent of its total lane capacity from China to the United States. The Alliance, the second biggest ocean carrier alliance, will cut approximately the same amount of lane capacity, while the Ocean Alliance is expected to remove up to 11 percent of its capacity.
All of these cuts occur just days ahead of May 1 when ocean carriers begin rate negotiations in the APAC market. Currently, we expect rates to be stable, considering many carriers and NVOCCs are extending current agreements for up to 90 days with the goal of locking in peak season rates afterwards. For both ocean lines and importers, this takes short-term volatility out of play, with the goal of using partnerships to secure beneficial rates for vessel operators and shippers. Both sides are looking for a balance – which is why we predict rates will stabilize to the satisfaction of everyone on the oceans.
All importers need to remember that whenever sailings are cancelled and capacity is removed from specific lanes, particularly at the current levels, service will be impacted. Buyers securing products and materials from Asia need to plan on 7 to 10 days of additional transit times until the market stabilizes later this year.
Continued Volatility for Air Cargo Rates
While ocean rates are looking for stability, the same can't be said for air cargo rates. Quotes on air cargo continue to be volatile for a number of reasons, including impounded crews and the lack of cargo aircraft flying between Asia and the United States.
The Chinese government is being much more proactive about testing pilots and flight crews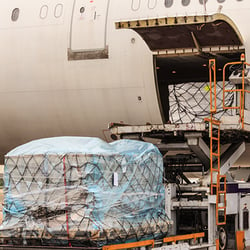 for signs of COVID-19 infection. In some situations, officials have asked pilots to quarantine. After some pushback, the government is releasing air crews for flight, but it is creating delays internationally.
More importantly, with airlines effectively grounded to passenger operations, there's a lack of capacity in the air. Although some airlines are removing seats from wide-body commercial aircraft to temporarily convert them and move air freight, there's not enough aircraft moving to meet the demand. Over the past 30 days, we've seen rates go from less than $1 per kilogram, to over $15 per kilogram on air cargo from China to the United States.
Any companies planning to move freight by air should prepare to pay a premium for that service throughout the next quarter. Work closely with your partners to understand the rate situation, and be prepared for rates to change as soon as the quote is written.
Are Ports Prepared for Cargo?
Even though we're projecting more blank sailings and cancelled purchase orders from overseas, cargo is coming back into American ports. At the Port of Los Angeles, vessels at berth have ranged from two to a high of 10 between February 1 and April 15.
The problem isn't in the number of vessels arriving, because the American workforce is prepared to unload those ships. The problem at this point is: Will there be an opportunity to execute final delivery? With many U.S. businesses closed or in essence temporarily out of business due to the "essential or not essential" profile, container lines/forwarders/drayage operators may find that nobody is available to accept delivery. The anticipated backlog of full containers will affect many supply chains for months to come.
If your supply chain depends on components coming from Asia, planning for vessel arrival and ultimate delivery is vital in the second quarter. If your company is accustomed to receiving inbound cargo at a certain point, you may need to plan for an additional week or more depending on the backlog. Options like store-in-transit, or accepting slower service for lower rates, may be in play as volumes of containers flush through the import system.
How Your Company Can Prepare for the Future
As companies of all sizes take on the challenges this next quarter will bring, having the right tools and partners in place will be key to ensuring success. Communication, tracking cargo, planning for arrival and distribution will all be important to building your business.
Transportation Insight gives you the transparency you need to understand changes in your supply chains and make decisions to drive your business forward. Trust our 25 years of experience to help you turn your logistics networks into a competitive advantage.
Interested in getting industry updates sent to your inbox? Subscribe below.