Most people know the Aesop's fable about the ants and the grasshopper. The ants quietly work through the summer to sustain themselves for the winter, while the grasshopper plays music when the season is good. Before the winter, the grasshopper can't find food, while the ants' diligent work ensured they have enough for themselves.
The simple lesson: there's a time for work and time for play. But if you look deeper, there's also a lesson businesses can learn – especially since the novel Coronavirus outbreak (COVID-19) has changed the way many of us work.
That lesson extends well beyond working remotely. When you consider cargo is slowly starting to move across Asia Pacific routes, domestic freight lanes are at capacity, and parcel carriers are prioritizing freight based on contents and destination, logistics networks are about to be tested like never before. Has your company done the work to handle the current supply chain challenges?
The "Ups" and "Downs" of Today's Logistics Networks
Despite "Stay At Home" orders in many major cities and the six-foot social distancing everyone is practicing, freight continues to move at a high rate. The broad spectrum of workers, ranging from truck drivers to dispatchers and warehouse workers, are ensuring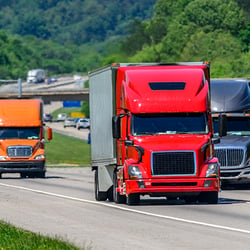 essential items get delivered quickly.
On the international side, more of China's factories are coming online, and they will soon resume producing components and key products. America's ports are open and anticipating major freight loads, while warehouses are preparing to repackage and distribute those items across the United States. Border crossings are still open to trucks, and international trade is strong as ever.
With logistics networks operational, it's tempting to think things are business as usual. Unless your supply chain network is optimized for the increased demand and additional stress, you could be struggling to stay ahead of the challenges.
Those stress points come from both inbound international freight and domestic supply chain links. As airlines begin to start flying large passenger aircraft for cargo, air freight rates are still fluctuating. Although stabilization is coming, where rates will ultimately land could be much different from where they started.
Less-than-load (LTL) trucking companies are taking more than two weeks to return requests for proposals, due to the fact that many of their employees are working from home. On the full truckload side, pricing quotes are coming back higher because of increased demand.
On top of all this, parcel carriers are effectively operating in holiday mode as they deliver more packages to workers and families at home. Because of the influx and challenges with closures, parcel carriers have suspended guaranteed service and UPS added a peak season surcharge for shipments originating from China mainland and Hong Kong to the USA. It starts Apr. 5, and is a charge per pound by service.
If your supply chain isn't optimized to the ebb and flow of logistics – especially as it applies to this period and what happens afterward – you could be facing situations your company may not be prepared for. This may include paying more in shipping rates due to an influx of cargo, taking and storing more inventory than necessary, and being penalized by contracts that put you at an operational disadvantage in the current situation.
How Can Your Company Build a Supply Chain That Lasts?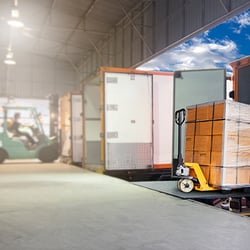 Just as the ants quietly built a supply chain that supported them through the winter, your company can do the same as it pertains to your industry. It's a matter of focusing on what makes your business run, sourcing your critical parts effectively, and being smart about supply and demand. These three actions can help you manage a better business that is ready to get through this situation and build towards future disruptions:
Don't Stock Up from Panic: As stocks of certain items start to run low, the temptation to add more inventory than necessary to your warehouses exists. Adding a significantly larger than normal supply may not help you weather out this storm, but instead give you an excess that costs more to store than to ship. By being smart about storage, understanding SKU-level profitability, and modeling supply and demand scenarios during and after this situation, your business can be better equipped to work through the novel Coronavirus outbreak.
Use Multiple Sourcing for Critical Items: When Chinese factories shut down due to the quick spread of COVID-19, many companies found their single cheapest source cut off overnight. This forced them to source items from different places, often at a premium. Multiple sourcing in both good and bad markets allows you to maintain your supply chain, even when a crisis shuts down one sourcing avenue.
Think Rationally, Not Emotionally: During both good times and downturns, the supply chain is constantly threatened by factors outside your control. Do not make a "knee-jerk" reaction based on contracts or service changes. Instead, start having conversations with those partners and account managers to build relationships and create long-lasting solutions that will be mutually beneficial over time.
Get Help from a Trusted Leader to Master Your Supply Chain
Creating an optimized supply chain – complete with logistics models and geographic demand scenarios – isn't an easy task. If you're transitioning from a "grasshopper" supply chain to a network built by "ants," reach out to the experts for help.
With knowledge on thousands of supply chains and logistics networks, Transportation Insight knows what works now, and what contributes to long-term success. We're here for your company, ready to help you not only get through today's disruption, but also prepare you for future success.
Interested in getting industry updates sent to your inbox? Subscribe below.