COVID-19 conditions seem to spur daily changes in regulations, carrier practices and available lanes across the trucking marketplace.
Truckload carriers are looking for loads and LTL carriers are near capacity. In both situations, uncertainty could jeopardize the movement of your goods through the supply chain. Inaccurate information only complicates the environment further.
The good news: transportation is considered essential, carriers' bays remain open, wheels are turning and freight is moving through domestic transportation networks. The bad news: failure to monitor the changing environment can leave you open to added delivery delays, unexpected costs and supply chain disruptions that hurt your business at a critical time.
Shippers monitoring the marketplace are able to apply process changes – sometimes just simple extra-effort tasks – that position themselves to receive the service they expect without any surprises.
Here are some developments in the trucking environment that merit your attention and steps you can take to support your transportation providers and, ultimately, your end customers.
Delivery During Quarantine in New York
A White House directive ordering a 14-day self-quarantine for anyone recently leaving New York City creates new challenges for shipments heading to the region.
This has the potential to create significant cost increases due to lost productivity for drivers facing a mandatory quarantine. Whether using a hired carrier or internal resources, shippers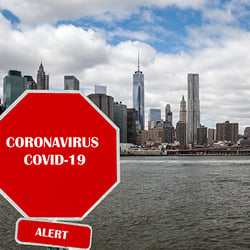 sending freight into high contagion zones need to weigh whether their shipment is truly essential. Otherwise, it might not be worth the expense to send in a driver.
In the event that freight is essential and bound for healthcare facilities, food distribution centers or research buildings, it is critical that shippers receive strict assurance that it will be unloaded upon arrival.
Elsewhere, temporary embargoes are creating fluctuating ability to deliver freight in some regions, such as the San Francisco Bay area. These embargoes, often tied to specific ZIP codes, can change frequently, so they bear monitoring if you have network nodes or trade partners in areas where COVID-19 spread is significant.
LTL Network Crowded with Freight That Can't be Delivered
As state and federal guidelines limiting activity continue to vary, business closures are preventing LTL deliveries and creating a backlog of freight in terminals.
Some carriers are calling on receivers to confirm they are open before loading for delivery to the final destination. Larger carriers are using technology to aid that communication with consignees and shippers. Smaller operations may not have this capability. In some cases, before picking up freight, LTL carriers are requiring shippers to confirm that it can be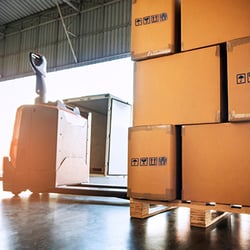 delivered to an open business.
Before your shipment goes out the door, make sure your consignee is open. This can help avoid potential charges for a call before delivery and help you make sure your freight keeps moving through the network.
For deliveries that can't be made, carriers are re-consigning cargo or, depending on the carrier, returning it to the sender for an additional charge. Confirming an open consignee is especially important at a time when LTL carriers are prioritizing essential products – health, medical, food and safety supplies – although freight not designated essential is still being picked up. Carriers like FedEx Freight have also stopped delivery guarantees to support this practice and manage the freight accumulating in terminals.
As a result, other freight may face delays that can be minimized by avoiding failed delivery attempts at a closed business.
Refusing Driver Unloads Requires Added Damage Scrutiny
Facing contagion concerns, some businesses are refusing to allow drivers to unload freight.
Most carriers have put a new rule in place specifying that if a company doesn't allow a driver to unload, or refuses to sign a bill of lading, the driver will still make a delivery. In this instance, any damage claim will automatically be considered "concealed damage."
If a consignee doesn't sign a delivery record, they will have five days to file a concealed damage claim. Often these claims are harder to prove than a visible damage claim. To support any claims, make sure to take photos of your freight upon arrival.
Expert Management Drives Performance
Your ability to protect performance – profit and customer satisfaction – require close monitoring of conditions that affect your movement of freight. From rates, added service charges and available capacity to economic and geography-specific trends that create ripples across the transportation environment, countless factors can affect your cost management and service delivery.
Whether you are operating in normal business conditions or facing unexpected challenges, a transportation expert with deep carrier relationships and broad market awareness offers integral support.
Transportation Insight offers shippers more than 500 years of combined industry experience to support the execution of their transportation processes. We work with shippers and carriers to maximize service and efficiencies for all parties by applying technology, data-driven analysis and unrivalled industry expertise.
Find out how an expert partner can take over challenging transportation management tasks and perform with excellence, so you can focus your efforts on other important areas of your business. Schedule a consultation today, and let us go to work for you.
Interested in getting industry updates sent to your inbox? Subscribe below.