In the midst of the novel Coronavirus outbreak, logistics has taken a center stage in the American lifestyle. Less-Than-Truckload logistics is moving much of the food and essential supplies we need to stay safe during the situation.
Although capacity is not a concern, the LTL environment will face other challenges as we move forward. The biggest changes you may see in the coming months include shifts in quoting, billing and network expansion.
Shifts Ahead in Quoting and Billing
As more companies adapt to the current state, we're seeing two different pricing scenarios emerge.. While spot quotes and volume quotes are dropping, contract rates aren't following the same course.
Right now, it's a good time to request a volume quote or spot quote. As opposed to the truckload world, LTL carriers are still running their trailers with the loads they can secure.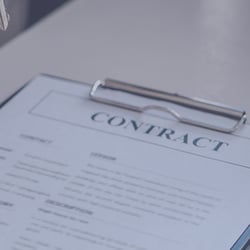 Considering bill counts volume is down, carriers are leaning heavily on the volume and spot quote markets to maintain efficiencies. If you are shipping between 8 and 28 feet of capacity, now is a good time to turn to the open market for LTL volume quotes.
On the other side, contract rates are currently staying firm. However, there is a lot of advantage in building long-term partnerships with carriers. When the COVID-19 event is over, and the economy comes back online, loyalty between shippers and carriers will be remembered. We continue to monitor contract pricing to help our clients get the best possible transportation rates.
One area of concern in LTL may come from billing. As LTL carriers are forced to consolidate back office operations due to non-driver furloughs or layoffs, employees who have not worked in billing recently (or in some cases ever) are moving into processing roles. As a result, we are seeing a spike in billing errors. If your company is not auditing freight bills, now is the time to work with a partner who understands billing to ensure you don't overpay.
Prior to the COVID-19 outbreak, some carriers maintained billing operations offshore. As the virus spread, many of those facilities were forced to shut down, forcing U.S.-based teams to take on billing operations. As we move through the year, we continue to work with carriers to understand whether billing operations may go back offshore, or will stay in the United States to ensure quality control.
Expansion Will be Delayed Due to COVID-19
The good news is that the disruption we experienced at the onset of the COVID-19 outbreak is starting to settle. At the beginning, one major LTL carrier reported having over 25,000 undeliverable shipments stuck in their system. As shippers started working closely with their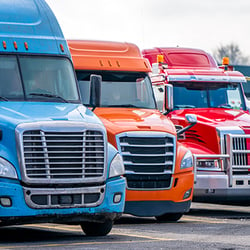 carrier partners to identify which businesses are open or closed, the number of undeliverable shipments dropped, which is good for the entire system.
However, expansion could be delayed in 2020 due to the COVID-19 global disruption. For instance, one major LTL carrier noted that while it has some terminals in the finishing stages, those facilities may not open until 2021. In addition, regional carriers are holding off on expansion plans. Because metropolitan areas in theNortheast are hotspots for the COVID-19 pandemic, carrier expansion into the region will be much slower than in other, less-affected areas this year.
Each state and region is affected differently by the COVID-19 outbreak, so it's impossible to predict exactly how quickly everything will come back online. As we look at projections, shippers should prepare for a delayed, state-by-state restart, instead of a rush to previous load levels all at once.
Industry Consolidation May Trend in Q2 and Beyond
On top of slower expansion, more industry consolidation may be on the way. Weaker carriers not financially prepared for this kind of crisis may not survive the slowdown, and they likely face one of two options. Either they will leave the marketplace entirely, or they will be purchased by another carrier.
When carriers leave the marketplace – either through consolidation or shutdown – there is less competition. As a result, rates may go up as a natural effect. While we don't anticipate any drastic change, it's important to keep communications open with your carriers to prevent any disruption in service.
LTL Capacity Will Hold Strong in 2020
Despite the concerns, none of the carriers we work with believe there will be any capacity constraint. Although there was a big push to move freight in early days of the pandemic due to concerns that "non-essential goods" would be deprioritized, that demand has dropped.
We encourage clients to keep checking in regularly with their transportation partners, especially as the economy starts to come back online. Long-term partnerships are the best way to keep freight moving with shippers who understand your business. Loyalty will ultimately be its own rewarding factor as the economy comes back to life again.
Over 20 years ago, Transportation Insight started to focus on the LTL market. Today, nobody in the industry has as much industry experience as we do. If you need help managing LTL logistics, leverage our experience to turn your logistics network as a competitive advantage.
Interested in getting industry updates sent to your inbox? Subscribe below.