SNAC International's recent Executive Leadership Forum (ELF) delivered economic insights and unique perspectives from snack industry and retail leaders. Among these, one recurring topic focused on transportation disruptions that are impacting costs in the snack food industry.
Yet, while transportation was a key talking point for many snack food executives, the impact of changes in the transportation environment can vary based on an organization's expectations. For many, a prevailing concern is how factors affecting transportation cost can have widespread impacts across commerce in general. New Hours of Service regulations, a shortage of truck drivers and increased customer delivery expectations all translate to an increase in costs that affects the entire industry. These disruptions can significantly impact company profitability, and they can amplify the challenge of tapping new customers and retaining existing ones.
Understanding transportation "pain points" for various silos and personas in the snack food industry opens a window to impactful insight.

Snack Industry Leaders Detail Challenges
The trade association of the snack food industry, SNAC International represents snack food manufacturers and suppliers. The organization's 43rd annual ELF attracted 160 snack industry leaders and guests who gathered actionable strategies for their organizations. The conference, "Elevate Your Vision: Navigating Industry Transformation," was a perfect stage for me to learn - and find opportunities to bring value to association members.
As a SNAC member who works with companies to build solutions that improve supply chain and logistics management, I was curious how current transportation cost factors are affecting their organizations. Conversations and presentations during the event offered awareness of specific snack industry challenges faced by various operational functions. These lay the groundwork for strategies that improve transportation management in ways that can also improve cost.

Let's unpack some of those function-specific challenges in the snack food industry:
Top Executives: Most believe there are opportunities to drive out additional cost and improve efficiency within their supply chain. The challenge: they lack visibility to the data they need to understand where opportunities are and how to quantify the improvements.
CFO Perspective: It is about budgeting and not exceeding budget. A common challenge is seeing freight on the balance sheet but lacking detailed information to everything buried in that number. Detailed transportation cost by customer, by lane, by pallet/SKU, etc., is commonly missing from data analysis. Many financial executives also lack complete information required to allocate freight cost inputs.
Operations/Sales: Just like other segments in the CPG space, snack food manufacturers work on slim margins. When meeting with customers, these manufacturers must have a good understanding of transportation cost at the item- and customer-lane level. This facilitates accurate pricing for finished and delivered goods. A lack of clear cost visibility can have a huge impact on profitability.
Transportation Execution: Considering the customers are primarily big box retailers, grocery retailers/distributors and food service companies, vendor requirements and expectations put increasing pressure on companies that don't have the technology to capture detailed transportation information. Fines from lackluster performance in meeting on-time delivery, undamaged and in-full requirements require electronic data to refute invoice deductions. A lot of shippers don't have the technology and line of sight to this data.
Also, smaller, more frequent deliveries are on the rise due to customers lowering inventory levels. This translates to an increase in costs in the form of production and shipping cost.

Mitigate Transportation Cost with Carrier Alignment
As you can see, everyone across the snack food organization is experiencing the overall cost impact of what is happening in the transportation space. The good news is there is a way to mitigate that cost. It has a lot to do with being aligned with carrier infrastructure. Another strong tool is an effective visibility platform that helps optimize freight movements from a cost and information perspective. When you are aligned with the carrier networks and have a better process enabled with best-in-class tools to manage transportation cost, you are able to continually optimize process - and performance.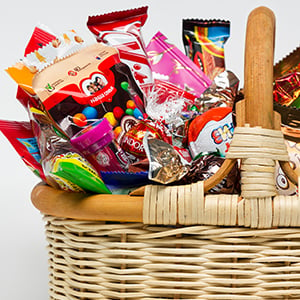 An engineered approach to these challenges leverages an experienced lens on the transportation marketplace to help shippers position freight so that it is very attractive to the cost models of certain carriers and fulfillment providers. That is part of the better alignment. Implementing a configurable TMS to execute freight procurement strategies enables shippers to confirm utilization of the right mode and right carrier for each shipment. It also enables you to be scalable and efficient, and facilitates data collection that underpins performance-based analysis.
A freight invoice audit and payment platform helps shippers verify that they are billed for what has been contracted. It also allows another snapshot of all those ancillary charges that can pop up from carrier and customer performance. Again, data collected from hundreds of invoice points enables actionable business intelligence reporting and analytics.
When Transportation Insight combines all of these elements, shippers are empowered with a deep dive into the details of their business that allows cost management by KPI performance. This facilitates continued process refinement that reduce cost. It grants more insight into carrier performance, as well as the ability to measure and track freight spend by lane, by location, by mode, by customer, by product/SKU, etc.
Transportation Insight helps leaders in the snack food industry answer questions like:
How much inventory do I need and do I have that inventory in the right place?
Am I using the correct carriers?
Am I optimizing my network from both a cost and service perspective?
Where is my product?
Are my suppliers, customers and carriers complying with the strategy that I have put in place?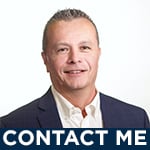 If you attended SNAC International's recent event, I'd like to hear your feedback. If you are interested in achieving more financial or operational control over your supply chain, please let me know. I welcome the opportunity to learn more about your current business model and identify opportunities where Transportation Insight can help.