Parcel carriers continue to evolve their strategies to protect profitability and meet the demands of consumers seeking shorter delivery times. Shippers racing to meet the needs of their own customers easily get stuck in the middle, risking bottom line performance as changes to rate structures and pricing practices can easily obscure increasing costs.
Carriers have established precedent to tweak rate bases and charges throughout the year. Peak season surcharges, accessorials, fuel surcharges and other cost assessments increasingly occur outside the 12-month cycle of the past.
Uncertainty makes it more difficult for customers to plan transportation budgets.
Maintaining an optimal parcel program requires shippers to leverage market awareness alongside data analysis and real-time visibility to both time-in-transit and rolling parcel volume averages.
With change on the horizon, shippers should be mindful of how the following topics can affect their parcel spend management.
Climate of Carrier Competition and Amazon
The two massive carriers in U.S. small package shipping have a vast handle on goods moved across the country. Adding of a third competitor in the mix promises to drive market changes.
Amazon has been building up its delivery network, focused on self-sufficiency instead of paying increasing carrier costs. In 2017, the e-commerce giant delivered 15 percent of its own packages. Now it delivers more than half of its orders.
That will continue to expand. Ordering 100,000 electric delivery vans, Amazon brings its total fleet closer to UPS and FedEx. In doing so, it gradually takes business away from UPS, even in the wake of the FedEx move to end its contract with Amazon.
Following the conclusion of that relationship, FedEx cut its earnings forecast for the fourth time.
The market belief is that FedEx is struggling with adapting to a marketplace where fewer small packages are being flown around the globe. Instead, they are delivered to residences from warehouses. Less global air shipments hurts FedEx profit, but the company is expanding its residential delivery network at a considerable cost to keep up with the expanding growth of e-commerce shipping.
This expansion coincides with the FedEx move to take 2 million daily packages from the U.S. Postal Service (USPS), forcing USPS to make up lost revenue, which could have an impact on the pricing mechanism for FedEx customers.
As FedEx brings that volume back in, expect to see it develop a new service with new pricing.
Meanwhile, investments toward capacity expansion allowed UPS to effectively respond to increased Amazon volume. Acting as both a customer and a competitor to UPS, Amazon's move to expand air networks promises to take business away from UPS over time.
Until then, UPS is in a position to leverage Amazon volume to consume capacity with packages that fit well with the rest of UPS's business so the carrier is currently in a position to come out ahead.
What does an increasingly competitive environment mean to shippers?
They have an improved opportunity to explore multiple options for small package service. Analyzing internal data, including service performance, customer needs and cost, shippers are able to improve cost management by targeting service providers based on package characteristics and carrier capabilities.

UPS Enters the Flat Rate Battle
The UPS launch of its new Simple Rate solution injects the carrier into the flat rate pricing battle with FedEx and the USPS. The UPS Simple Rate follows the 2012 emergence of FedEx One Rate, designed to compete with USPS.
A "predictable flat rate" shipping option, the service gives business customers small- and medium-sized options with a national flat rate.
Options include 2- or 3-Day Air or Ground to anywhere in the U.S.
It does not require the shipper to enter the package weight – creating an advantage over the simple service offered by FedEx.
The new option offers an alternative for shippers planning ahead for transportation costs and service.
Parcel service users who are able to complete historical analysis to identify volume trends are empowered to model scenarios that measure how the UPS service stacks up against the FedEx and USPS offerings. Without that deeper understanding of volume fluctuations and cost impacts, shippers are planning in the dark - often for some of their most important shipping periods.
UPS and FedEx Fees on Heavy Package Hit Consumers, Merchants
New cost drivers revealed in General Rate Increases announced by UPS and FedEx offer some level of certainty for what shippers can expect in the year ahead.
Both carriers announced plans to assess new fees on packages with a weight over 50 pounds. This is a shift from the 2019 benchmark of 70 pounds for Additional Handling-Weight charges. UPS applied this change on Dec. 29, 2019. FedEx's shift is effective Jan. 20.
The change is motivated by carriers' desire to achieve proper compensation for an influx of heavy weight packages in their network.
Shippers budgeting for this change need to be able to manage and analyze data for forecast analysis. Historic shipment data, including accessorial, package dimensions and volume rated at minimums empowers shippers to calculate the effect of these rate increases.
A transportation partner leveraging these tools in one operational environment providing visibility and actionable business intelligence is an asset for shippers working to determine how this change will affect performance.
What's Next on the Small Package Horizon?
The big change in the 2020 General Rate Increase was the roll-out of changes to the zip code tables for Delivery Area Surcharges. This hints at a continued shift by the carriers away from a zone rate base, the tactic employed since the 1960s.
Expect to see carriers continue to shift away from that distance-based matrix toward a pricing structure more closely related to cost to serve. As the U.S. population continues to shift from rural areas to urban concentration, this creates opportunity for carriers to more closely align cost with service areas.
In this environment, 5-digit zip code pricing is more in tune with the areas where carriers are delivering, allowing service providers to be more respondent – and pass on savings – to shippers who have customers in areas where the service cost is low. Recent carrier cost changes to rural tables – and less impact to the extended tables – further illustrates a move toward zip-code pricing more closely aligned with delivery density.
In an era where enforcement of trade regulations intensifies with the explosion in cross-border e-commerce shipments, international trade compliance becomes a bigger and bigger issue.
Moving toward new trade agreements, it is critical to understand new compliance requirements and ultimately how these impact the cost of each item shipped.
Shippers need processes in place that not only maintain compliance with trade regulations, but also provide ongoing review and validation to identify any gaps emerging in the volatile international environment.
Protect Profitability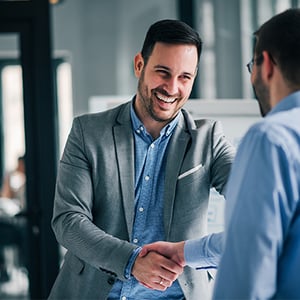 Parcel shippers need to access the most basic information about what it costs to put a particular item in a box and ship it. Too often, the e-commerce channel results in the sale of items that end up in a transportation environment where the sheer cost to move the product outweighs its profitability, resulting in lost profit.
What is the cost to manifest a package – are you really making money in the e-commerce world?
Answering that question requires examining data on a product-by-product level, making sure that cost tied to each item is tracked. This is a step beyond understanding the overall cost of goods sold. Instead, it goes to the individual item level to identify where profitability lies within your own inventory, so that you can determine whether you are selling and promoting the right items.
A logistics partner with the sophistication and technology to support understanding of SKU-level profitability becomes a critical asset for protecting profit in an environment where cost complexity continues to increase, not just with annual GRI announcements, but throughout the year.
Understanding changes in the small package shipping environment doesn't have to be a major challenge. Start a conversation with our experts today to learn how we are your partner in success across the logistical world.
Transportation Insight's industry experts offer quarterly trend analysis and market forecasts across transportation modes to help shippers understand coming changes and help them pivot to protect performance. Download the multi-modal guide for complete details on looming changes coming for LTL, Truckload, Parcel and International transportation sectors.