The COVID-19 crippling of some transportation networks is driving the already struggling U.S. Postal Service (USPS) to a perilous brink. An organization facing enormous liabilities, significant net operating losses and failing business practices, the USPS woes are amplified with each day's news of coronavirus contagion in a postal facility.
Although its existence is established in the U.S. Constitution and protected by the U.S. Supreme Court, market evolutions toward expedited e-commerce delivery service and an ever-increasing environment of competition jeopardize the 245-year-old agency in the wake of COVID-19. If nothing else, when the North American economy emerges from the slowdown, the postal service may be a different operation.
Shippers that rely on USPS services as part of a multi-network parcel shipping program can still utilize postal offerings, but proactively planning contingency strategies that take advantage of similar commercial services will insulate you from unexpected financial risks that emerge in crisis. Keep these important considerations in mind in the months and years ahead as the post-COVID 19 postal service emerges.
Revenue Shortfalls Will Drive Postal Service Changes
In the eyes of the U.S. Congress, the USPS mission is to deliver first-class, non-urgent residential letters. Thanks to the U.S. Supreme Court, the postal service enjoys a monopoly on this offering that cannot be provided by FedEx, UPS, DHL or any other carrier. USPS letter carriers are the only service providers allowed to utilize mailboxes connected to every U.S.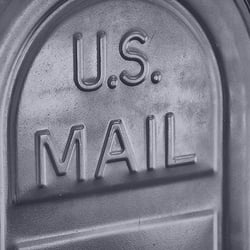 residence – more than 140 million delivery points per week.
Unfortunately, with first-class mail volume down 50% since a 2001 peak, that monopoly is not covering USPS costs, which, as of a 2006 law, includes funding for postal retiree pensions. Beyond an $8.8 billion net operating loss in the last fiscal year, the government agency has a negative net worth of $65 billion and $140 billion in unfunded liabilities.
Growing USPS service offerings like Priority Mail and Parcel Select are strong revenue generators, but when it comes to the package delivery business, the post office cannot compete with other national parcel carriers. Those carriers' ability to utilize USPS for final-mile delivery, when advantageous, further complicates the postal plight. Meanwhile, the FedEx removal of about 2 million SmartPost packages per day from the USPS network, and others postal customers like Amazon and UPS potentially following suit, promises to limit revenue opportunities previously enjoyed through private partnerships.
USPS problems are systemic, and COVID-19 further reduces private and commercial use of the postal service. Based on volume reductions since the pandemic emerged, USPS estimates that by June first class mail will be down 50 percent year over year, and the agency is heading toward $23 billion in losses over the next 18 months.
Expect difficult decisions to maintain the universal mandate of mail delivery, and correct revenue and cost issues within the agency. That could translate to a reduction in delivery days and uproot a seven-day delivery band. Ultimately, the novel coronavirus could spur privatization of some current postal services, but that's a process that could take years and requires political buy-in that may be hard to come by.
Regardless of the outcome, perilous challenges for the USPS might not be a bad thing. Correcting the problems that have made the organization insolvent will allow it to continue not only providing service in the future but also keeping the market competitive for parcel deliveries.
Optimal Parcel Solutions Utilize Carriers Best Capabilities
While COVID-19 spurs changes across global transportation networks, best parcel practices that applied yesterday, still apply in crisis and during recovery. By understanding the strengths and weaknesses of the parcel networks operated by the USPS, FedEx, UPS and local carriers, organizations are able to enhance end customer experience while also managing costs.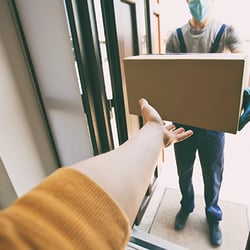 This requires relationships with reliable partners that not only provide industry-leading service and compliance audits, but that also leverage market relationships to realize greater performance improvements. A postal metering partner can be a significant advantage for organizations relying on mail service, especially with electronic manifesting.
Further, supply chain experts that provide parcel service optimization can help better align your parcel volume to the carrier network so that your program appeals to commercial service providers that will be hungry for new revenue opportunities in the wake of the coronavirus economic slowdown.
Parcel solutions offered in the same operating environment as solutions in other transportation modes further strengthens your ability to serve consumer demand and grow your performance. When there is threat of service disruption for USPS or a transportation carrier closing, a partner with contingency capabilities can minimize the cost impact to your business.
Find out how a supply chain master can help you construct a parcel program that helps you improve performance and keeps you prepared for the unexpected. Contact our parcel experts today for a free assessment that can put you on the path to creating competitive advantage on the strength of your parcel shipping capabilities.
Interested in getting industry updates sent to your inbox? Subscribe below.