As we continue to face uncertainty in the supply chain, it's natural to worry about financial viability. On March 30, PwC published a survey that revealed 87 percent of businesses said COVID-19 created a potential for significant impact to operations, and it is causing great concern. Additionally, 80 percent of those surveyed expect the situation to decrease revenue or profits.
While this situation creates a challenge, the best companies not only prepare for economic change, but actively work through it using well-drawn contingency plans. Understanding the best places to take risk and drive lasting change requires outlining a strategy to capitalize on market demands, controlling costs and planning for manpower needs.
How can you work through a supply chain plan to ensure your company not only survives this storm, but grows afterwards? Through intelligent design and partnership, you can create an opportunity that ensures financial success.
Why Companies Need an Optimization Strategy
For many, the idea of a workforce slowdown and potential recession is not the place to make changes. Instead, many companies operate "on course" with their planning. The problem is those plans don't account for challenges outside of our control. Operating "status quo" with a threatened business plan isn't just ill-advised – it can lead to serious economic losses.
Comparatively, a 2019 Gartner study discovered companies that understand and lean into the economic turns are the ones that ultimately perform better over time. Coming off the "Great Recession" of 2008, companies that planned into the economic situations and managed cost optimization grew faster than their peers.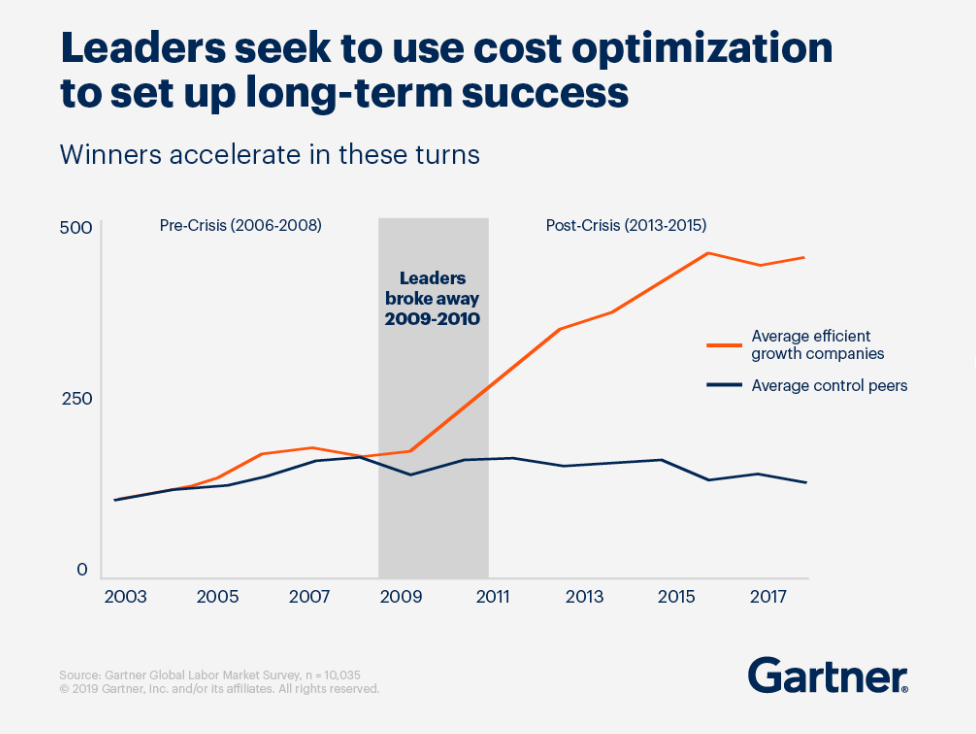 By leveraging optimization in a robust planning strategy to develop contingency plans and acting on them, companies of all sizes can weather storms better. It's a classic lesson from the military: operational success depends on the ability to create multiple execution strategies, map a path that efficiently achieves the best outcome, and have the flexibility to change and adapt to the developing situation.
Developing a Supply Chain Cost Optimization Strategy
Supply chain optimization isn't limited to what's inside your company. Leveraging all available information about political and environmental risks as well as market dynamics,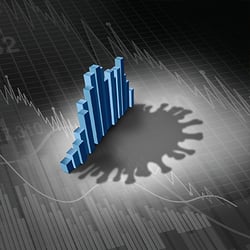 including referencing consumer behavior outside your market, can be invaluable towards determining what future scenarios require preparation. The supply chain can be a competitive advantage, especially when you identify methods to balance risks and costs to provide customers their products at the service level they expect.
Developing a robust planning function requires investment and commitment from the top down. Of course, data drives everything. The more reliable the data available, the higher the confidence level and fewer assumptions that have to be made. Companies have to either invest in their own ability to capture and store data, or have a trusted partner that can facilitate that activity. Another critical element required is appropriate tools. Except for the simplest of networks, supply chain planning requires software that can evaluate millions of variables to arrive at the best solutions.
Technology is a beautiful thing, but it does not work without people and process. Having resources with the skills to effectively and efficiently understand your business, translate data into models and interpret results is absolutely critical. For senior executives to have all the information they need to develop contingency plans, the data, tools and people must be tied by a reliable process. Too many times, companies filter results up though multiple levels, and leadership may lose access to valuable perspective on the model designer's assumptions, drivers and insights that fueled the supply chain behavior
None of this works without partnership at all fronts. By working closely with suppliers and customers and utilizing available data, you can communicate reasonable expectations and plan for logistics needs. Leveraging sensitivity scenarios can help you identify trends and anticipate actions required for changing dynamics.
Through working all the angles, smart cash flow operations are achieved by balancing revenue with cost and service. Supply chain optimization informs smart solutions to drive success, minimize risk and plot a course to the future.
Partnering With a Leader in Supply Chain Optimization
Having a partner that understands optimization from all sides can create immeasurable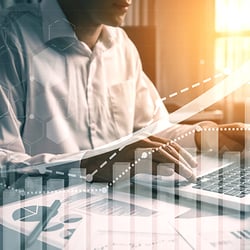 value now and into the future. Leveraging an understanding of the best practices across the globe combined with a knowledge of what works best for your business size can help you determine the easiest paths towards supply chain balance without making difficult decisions.
Transportation Insight is your partner in creating successful supply chain plans that give you a long-standing competitive edge. Our experts are prepared to help you understand the environment and discover ways to get ahead of the challenges. Reach out to us if we can help your team.
Interested in getting industry updates sent to your inbox? Subscribe below.