Tariffs, hidden charges, rising fuel surcharges, and increasing accessorial rates can all add up to substantial cost increases for companies that rely on the transportation industry to get their products from Point A to Point B. Because these activities make up a healthy chunk of any shipper's budget, staying "in the know" can mean the difference between operating profitably and losing margin on every order or purchase.
Here are the key developments that all shippers who use parcel, truckload, less-than-truckload, and international ocean and air should have on their radar screens as we move into the new year.
5 Transportation Trends to Monitor
Here are five transportation management trends that should be on every shipper's radar screen in 2020:
The domestic freight environment will look much like it did in 2019, with some exceptions. Readily available capacity and lower spot and contractual rates were the name of the game for truckload freight through most of 2019. This was a relief for shippers who had experienced a very different environment for the prior two years, when the pendulum was swinging in the decidedly opposite direction. Expect much of the same during the first quarter of 2020, barring any unforeseen weather events or other outside forces. Overall, both rates and capacity should remain fairly stable throughout the year, with an anticipated overall truckload rate increase of 2%-3% expected based on what happened in 2019. Coming off a year when demand was softer and issues like trade wars/tariffs took a toll on the marketplace, less-than-truckload (LTL) will likely experience similar conditions in 2020. Shippers using LTL can expect rate increases in the 5.95% to 6.95% range.


Parcel rates are on a steady climb.

Track parcel rates over the last 20+ years and you'll likely conclude that costs have been steadily trending upward since the 1990s, and generally to the tune of about 5%-7% annually when you add in all the "other" increases that include accessorials, new charges, and fuel surcharges. Not many other industries can impose these regular and predictable increases on their customers, but parcel carriers have found a way to infuse these rate hikes into their pricing strategy. If you aren't

keeping up to speed with the carriers' numerous changes, it could cost your business significantly more than the announced increase.


Parcel Fuel surcharges aren't going away. Originally meant to protect parcel carriers when gas and diesel prices were high, fuel surcharges have withstood the test of time and are still being levied (even though fuel prices have since receded). These fuel surcharges are assessed in addition to any other surcharges and fees. As of January 20, 2020, the Fuel Surcharge will be added to Additional Handling, Signature Options, COD, Home Delivery options, and Peak Additional Handling charges: FedEx will assess a Fuel Surcharge to many other unrelated surcharges. UPS made the same changes last year. The move basically doubles the rate increase for many of these charges.


Service guides, terms, and conditions are constantly changing

in all modes. Just like your credit card companies like to surprise you with new rates, terms, and guidelines in their small print, carriers continually tweak their Terms and Conditions. Not all of the "new" terms will be favorable for the shipper, which is why all companies should keep an eye out for these changes. If you're not reviewing updated definitions from your carriers on a regular basis, for example, you may be paying more for shipments without even realizing it. You'll also be missing out on the chance to change your own shipping operations in order to take advantage of lower rates.


Carriers are charging more for services that cost them more.

The extra fees that carriers charge for packing, unpacking, long haul fees, extra pickups, and other services can have a profound impact on transportation budgets for shippers of all sizes. For example, FedEx now applies the oversize charge to U.S. International shipments (excludes 90 lb. min.) and higher increases for residential packages. Shippers that monitor these and other hidden rate increases will be best positioned to either avoid them completely or minimize them by making the necessary shifts in their own logistics operations.
Finally, a few different laws that go into effect in January could potentially impact the trucking industry, driving profitability lower for carriers. The updated driver drug testing, the national clearinghouse for driver requirements, and California's Assembly Bill 5 (AB-5) — which essentially requires drivers to be employees versus independent contractors — could all impact the truckload space. With transportation comprising a major chunk of the average shipper's budget, these key trends should be factored in as companies prepare for success in 2020.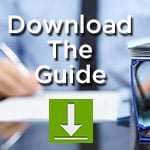 Transportation Insight provides the Transportation Rates 2020 Guide to offer insight on the most important points that should go into every transportation plan for the year ahead. Download the guide for details on hidden charges likely to impact your budget, trend forecasts across modes and insight on how a seasoned, tech-savvy logistics partner can give you a competitive advantage in 2020.