Organizations planning transportation spending for the year ahead can expect rate increases across Parcel, Less-Than-Load (LTL), Truckload and International modes. A global pandemic that has spurred significant changes in consumer spending and delivery expectations will continue to impact the cost of doing business in the year ahead.
To help you plan for 2021 our industry experts assembled their transportations rates forecasts based on current trends driving cost increases for service providers. Use their expert insight to improve your ability to control the freight dollars you spend as you generate revenue through customer service excellence.
Increases Coming in Parcel Costs and Complexity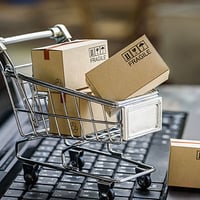 Uncertainty dominates the small package networks with booming e-commerce volumes driving tight capacity and residential deliveries continuing to tax parcel carriers' operations. Surcharges put in place help offset the profit burden the carriers face, but that comes at the expense of added costs for shippers, including large customers who normally see the greatest reduction from the published charges.
Shippers can also expect the 10-year tradition of an announced 4.9 percent General Rate Increase to continue for both FedEx and UPS in the fall, but the true cost impact will be much larger. In many cases, mitigating those costly effects will require parcel industry awareness, combined with logistics management solutions based on audit, analysis and a constant focus on repairing the process failures that lead to increased transportation spend.
As the U.S. experiences a start-again, stop-again recovery through fluctuating pandemic outbreaks, commercial volumes will likely follow, but parcel carriers are already experiencing significant stress. Many facilities across the parcel network are short-staffed, and even with Sunday sorts, some are still sitting on volume at shift end. That is atypical for operations accustomed to processing all volume in the same day it is received.
That means carriers' move to waive/nullify service guarantees will likely continue through the end of the year, although there may a resumption of definite-day guarantees based on an expanded delivery window or later delivery times.
The U.S. Postal Service (USPS) is experiencing the same service pinch. Without regular commercial airline service available to support movement of mail, time-in-transit is extending to 5-6 days for priority mail in some instances. This is just one indicator of the significant issues lurking on the horizon for USPS. These problems must be addressed soon in order for the postal service to be a viable option for shippers this peak season.
FedEx has protected its profitability by increasing package density and capacity with contract partnerships between its independent Express and Ground business sectors. Although this supports delivery for products like the FedEx two-day Express Saver, it also creates new capacity concerns for FedEx Ground. Many customers are claiming poor service levels.
Meanwhile with new CEO Carol Tome leading UPS, expect her to make an impact to secure her legacy. That could come in the form of pricing focused on increased profitability on a customer-by-customer basis. With the network nearly at capacity, it is likely that she will try to target large customers with the most favorable contracts. It will be more important than ever to ensure you have expert analysis and advice during your contract review and negotiation.
As small package carriers struggle to keep pace with volume and protect their bottom line, expect surcharges to remain in place, potentially rolling straight into the traditional Christmas peak season and continuing through the end of the year.
Beyond that, expect additional parcel shipping cost changes in 2021 that will come through added complexity in pricing structures. Increasingly, the carriers will approach their business more strategically, targeting customers that fit best into their network to minimize their own internal costs. That puts the power in the hands of the service providers and the pain on the small package shippers.
In this environment, it is critical for shippers to understand where they fit within the networks of each carrier. Regular communications are a necessity. Both allow for proper planning around how your volume will influence the respective networks and, more importantly, how you can support improved efficiencies for those service providers. These communications, even on a daily basis, must be a part of doing business during the Christmas season. This allows the carriers to plan and budget to manage the variations in volume you bring to them. One shipper can cripple a small package network through a sudden influx in volume, and as we experienced during the COVID-19 crisis, that can have a costly ripple effect across their entire business.
LTL Costs, Operating Ratios will Drive Rate Increases in 2021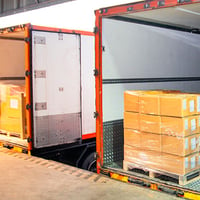 After Less-Than-Load (LTL) carriers focused on stronger operating ratios were able to turn business away in 2019, uncertainty around COVID-19 drove many service providers to swing the profit pendulum in hopes of keeping freight and trucks moving.

Now, as carriers' costs continue to climb for COVID-required supplies and out-of-route costs, the prospect of a soft market in 2021 will likely drive up LTL rates 2-5 percent in the year ahead.

Operating ratios measure expenses as a percentage of revenue. They are widely used in trucking as a measure of profitability and financial health and stability. The lower the operating ratio, the better for LTL carriers. An operating ratio above 100 indicates a company is losing money before taxes, interest, depreciation and other charges not included in operating expenses.

As 2019 progressed, lower operating ratio numbers (some in the 80s) translated to more profitable and financially health carriers. At the time, they were turning business away, and shippers seeking service faced increases.

Emergence of a global pandemic led many LTL carriers to adjust acceptable operating ratios higher, with some operating at a loss over 100. That willingness to lose money in exchange for maintaining freight volume is dissipating as some carriers are back to capacity levels at or above 2019 levels.

This steady tightening in the market allows carriers to balance their operating ratios closer in the 90s. As cost and capacity conditions change in 2020, expect many carriers to seek an increase in rates.

Those increases might be further affected if any LTL carriers succumb to negative financial conditions. Don't expect any expansions in the LTL carrier base and capital expenditures will be significantly reduced across the market. At the same time, a few carriers are on the "watch list" for closures. If they fail, it could create additional capacity challenges that will drive up costs on shippers.

National Motor Freight Classifications that go into effect on Aug. 15 will apply to 19 product categories. Several changes shift those categories into a density-based classification, a move in line with other recent changes. Other changes may represent items that were over/under-classified in the past and improve accuracy of the classification based on the true product characteristics.

Product categories affected in Q3 include:
| | |
| --- | --- |
| • Athletic goods | • Foodstuffs |
| • Automobile parts | • Furniture |
| • Boats | • Grandstands |
| • Boilers, Furnaces, Stoves and Related Articles | • Edible Nuts |
| • Booths | • Pesticides |
| • Boxes | • Racks |
| • Building Materials | • Blackboards, chalkboard, tack boards, whiteboards, etc. |
| • Chemicals | • Curtain poles/rods |
| • Conduits, O/T Earthen | • Gates for doorways/porches |
| • Electrical Equipment | |

NMFC changes announced quarterly evolve through a process of input and ratification from the Commodity Classification Standards Board. Changes do not reflect an impact of COVID-19, but they do require scrutiny to determine if classification shifts apply to product you ship. Without awareness of these changes, you might miss an opportunity to make an adjustment reduces your transportation cost.

If a company is not prepared for those changes, it could force them to pay more to move those items from point-to-point, resulting additional budget considerations.

We work with our clients affected by NMFC changes to identify any impact. By examining these changes proactively, we're able to inform our clients and assist them with changes to best control their costs.
Truckload Rate Increases Loom After COVID-19 Decline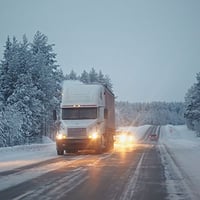 Expect truckload rates to remain depressed through the remainder of 2020, but a handful of factors will drive costs up in 2021, especially for intermodal lanes and spot market capacity.
The truckload rate climb may not occur immediately in the New Year, but by Q2 and the second half of the 2021, look for contract rates to climb 3-5 percent. Budget increases for spot market rates in the 5-7 percent range, while container imbalances in the intermodal sector will drive rates up close to 10 percent.
Although COVID-19 spurred an across-the-board drop in truckload rates, some market indicators point toward increases in 2021. Truck sales are non-existent. Equipment is leaving the market. On top of that, the current decline in freight volume and rates means less operating margin for carriers, creating the potential for closures.
If carriers succumb to poor financial conditions, it won't be easy for other carriers to absorb the driver pool or equipment. Certain markets where existing carriers seek stronger domiciles may be able to absorb volume, but it is hard to expect a large network will get snapped up quickly.
This all points toward the prospect of a capacity crunch in 2021 – or at least a panic that will make spot market rates jump.
Likewise, election year politics, shifts in consumer confidence and, of course, uncertain weather conditions also create upward rate pressure, augmenting the impact of a capacity crunch. Remember, hurricanes in the second half of 2017 created a capacity imbalance that drove rate fluctuations throughout 2018. A severe winter in the Midwest or Northeast could create similar impacts.
Caution is required for intermodal activity, especially during the second half of 2020. Lock-in year-round rates where possible with larger asset providers that have containers on the rail. Smaller niche players are susceptible to fluctuations due to any port confusion and container imbalances that might stem from contamination shutdowns or import increases. Smaller 3PLs and intermodal carriers will hesitate to accept year-long contract rates with intermodal rates potentially climbing to double digits.
Volatility Dominates International Transportation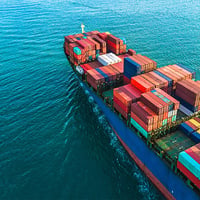 Transportation cost volatility driven by fluctuating capacity levels, blank sailings and enforcement of trade agreements will continue to create challenges in the International transportation market. Although the COVID-driven spike in Air Freight rates will subside through the remainder of 2020, expect ocean rates to increase and costly container surcharges to continue.
Meanwhile, as the three major ocean sailing alliances increasingly exert control over capacity and rates in 2021, proactive conversations during the next two quarters will improve your ability to control cost and guarantee International transportation.
Air freight

rates between China and the U.S. continue to decline

since a mid-May peak of $20 per kilogram bound for the West Coast and $22 per kilogram to the East Coast. Depending on the airline, expect those rates to be in the $4-$6 range per kilo heading into 2021. That's higher than this time last year but still significantly down from what we saw in the past quarter.

Ocean rates

are extremely volatile, with the third General Rate Increase within a month going into effect on July 1 at varying levels in the marketplace. Containers are near record highs from Asia to the U.S. West Coast exceeding $3,000 per 40-footer and inland destinations near $5,000 per 40-footer. Capacity is effectively being managed by the three ocean alliances, and with export volumes and rate levels near rock bottom, imports will continue to carry the burden of the round-trip cost.

Although multiple blank sailings were announced for July and August, those decisions appear to have been reversed with the current market strength. After The Alliance initially announced several blank sailings through July, they quickly reinstated the sailings as demand improved and other alliances kept their vessels in the water; and have even announced additional sailings due to strong demand and favorable rates.

The unexpected increase in volumes was also driven by the potential expiration of tariff exclusions under List 3 that are set to expire on Aug. 7.

As ocean carriers request Q3 container volume forecasts to avoid a repeat of what we see in today's market, it is doubtful any vast improvements will be recognized for the foreseeable future. The market is shifting towards a "just in time" environment as PPE projects along with e-commerce demand on specific products are difficult to predict. Volatility looks to be the safe bet for the remainder of 2020. The muddy forecast will force ocean carriers to be conservative with capacity and supplement unforeseen spikes in demand with extra loaders as necessary. This recipe will create higher-than-expected market rates with peaks and valleys along the way.

If you have an opportunity to lock-in ocean rates now for service into 2021, take a strong look at securing contract rates to avoid a spot market that will only continue to rise.



Trade agreements

continue to play an increasing role in International shippers' ability to manage costs. On July 1, the

United States-Mexico-Canada Agreement (USMCA) replaced most existing requirements of the North American Free Trade Agreement

(NAFTA). New distinctions in the USMCA require review and consideration by trade participants to support effective management of compliance during this program transition.

Also expect the China 301 Tariffs to remain in place. Exclusions granted early in the tariff's implementation for Group 3 and Group 4 items are now expiring. Exclusion extensions are not being granted in most cases, so importers relying on goods and materials from China should plan to pay the full tariff heading into 2021.

Make sure your trade compliance processes are updated to protect your business financial risk that emerges during the implementation of complex new regulations. A supply chain master can help you navigate those regulations, secure the international transportation service you need to meet business goals, and control the expenses that affect your cost to serve customers.
Master Your 2021 Transportation Budget with an Expert Partner
As you continue strategic planning for the remainder of the year and 2021, a transportation industry expert is an invaluable resource. With acute awareness of transportation rates and trends, we help shippers of all sizes control their supply chain spending, streamline operations and deliver service excellence to their end customers.
For more insight that will help your 2021 planning activities, read our Q3 industry Forecast, ChainLink 2020. In addition to transportation rate analysis it offers resources you need to effectively manage your business through disruption into recovery.
Interested in getting blogs straight to your inbox? Subscribe below.