One of the prevailing outcomes of the COVID-19 pandemic is a renewed priority on strong supply chain networks supported by transportation service providers ready, willing and able to move freight at the most advantageous cost.
At the same time, carrier relationships are a two-way street that often require mutual understanding to protect all parties' interests. After all, a transportation provider is most likely to work for a shipper that can empathize with the market pressures that may jeopardize a carrier operation's sustainability.
Adjusting truckload transportation procurement strategies to reduce carrier network size, increase carrier commitments at competitive rates, and secure much needed capacity requires knowledgeable tactics that utilize the advantages of contract, spot and brokerage opportunities. In doing so, you can identify performance gaps while rebalancing your transportation network to serve your freight needs in the wake of a global pandemic.
Truckload Procurement: Contract, Spot and Brokerage
Economic slowdown spurred by COVID-19 is affecting truckload spot rates and contractual rates. Shippers who enjoy long-term relationships with trusted carrier partners will struggle capturing all of the short term gains that could be had, but will be protected from this type of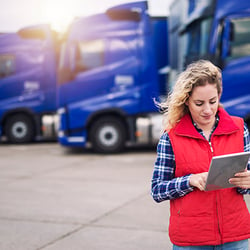 dramatic price swing in the other direction.
However, a volatile rate environment does create opportunity to achieve cost savings through a strategic approach to transportation procurement. Don't try to chase all profitability out of the carriers' operations, but at the same time making long-term commitments to carriers may open opportunities to pursue cost savings on lane-by-lane or carrier-by-carrier basis. When you can negotiate to increase volumes for trusted partners, especially for carriers seeking backhauls to complete their network, a more advantageous cost may be within reach.
Traditionally, freight with consistent origins and destinations, point to point, is appropriate for longer-term pricing. Now is not the time to get lazy as a shipper or a 3PL. Having one-on-one carrier conversations can be a collaborative step in helping transportation providers identify opportunities to maintain volumes where needed, while reducing the overall cost through the rest of the year.
Likewise, evaluating and understanding the freight that should live in spot market can yield additional savings. If you are a shipper looking at lower freight volumes in point-to-point moves, the spot market is often more appropriate. In the spot world, savings can be almost automatic, as bid board participation gives carriers an understanding of how competitive their rates need to be to secure freight, while shippers enjoy the benefit of quick rate reactions to market changes.
Brokerages participate very well in this spot market and are quick to react to rate fluctuations. Right now is a challenge for brokerages to either maintain freight volumes or protect their margins per load, and are aggressively participating in spot market opportunities. It is important to have true brokerage partners that you can rely on to move inconsistent volume or last minute shipments. This flexibility makes them a valuable part of any carrier network.
Transportation Insight uses network tools to help shippers understand where their freight is best positioned, whether it is in the contract or spot market. Then, leveraging long-term relationships with thousands of carriers and deep industry expertise, we help clients create an appropriate blend of spot and contractual partnerships that achieve optimal pricing and service.
Align Truckload Strategy to Control Cost and Service
As effects of a COVID-19 economic slowdown become more apparent, many organizations will be forced to make sure they have a reliable supply chain. For some shippers that means limiting their scope in seeking carrier partners.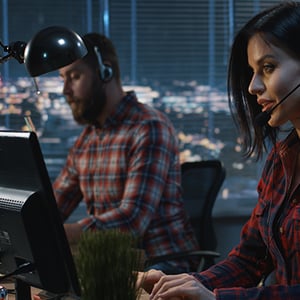 Transportation Insight never uses a one-size-fits-all template for shippers, instead offering strategy recommendations that consider cost, service and history with a transportation provider. Nor do we insert ourselves 100 percent between the carrier and client, but we aim to work harmoniously to achieve positive outcomes for all parties. Our approach has always focused on creating long-term contract partnerships that are not only lasting, but that protect shippers from huge pendulum swings that can occur in the rate market.
Now may be the time to consider reductions in your carrier network. By reducing the number of carriers in your network, you can increase the volume commitments to a core group of carriers that maintain excellent performance metrics. When you can lock in that capacity on the asset side, even though it may yield a smaller short term savings, the move may insulate you from wide price swings and equal significant long term gains.
Use Procurement Tools to Optimize Truckload Network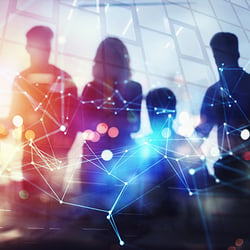 Transportation Insight utilizes a portfolio of proprietary and industry leading commercial products to help shippers enjoy competitive pricing when they bid out their full network or strategic segments based on lane or region. These tools allow scenario modelling that compares competitive pricing to incumbent carrier providers, asset to brokerage mix adjustments, multiple carrier volume awards and many more. Whether you are considering a full network RFQ, or exploring targeted procurement, now is the time to identify the opportunities you have to create your ideal carrier network.
Contact Transportation Insight today to find out how our truckload procurement team can strengthen your transportation network and improve your ability to control cost in a volatile rate environment. Schedule a free consultation and make sure your transportation strategy supports your business as it emerges from COVID-19.
Interested in getting industry updates sent to your inbox? Subscribe below.