The opinion in the truckload and intermodal industry is that the COVID-19 pandemic will have an ongoing impact on North American domestic transportation, from shippers to carriers to brokers alike. Not all of that impact will be negative.
In fact, some shippers and some carriers think the outbreak of the novel Coronavirus will be a good thing for the transportation business over the long-term. The reshoring of production into the United States alongside "Made in America" sentiments could drive additional capacity needs as domestic shippers send more products across North American networks.
By understanding looming changes in the truckload rate environment, and the opportunities that exist in spot and contract markets, shippers can improve their transportation cost management, while also supporting their trusted carrier partners.
Volume Dips Drive Price Dips, Incentives
COVID-19 response initially drove volume peaks for truckload providers supporting e-commerce, household goods and health and safety activities, and rates followed. While demand for Consumer Packaged Goods will continue to support rates for carriers serving this market, by and large, a lot of pressure is driving down truckload rates to their lowest point since a global financial crisis – especially in the spot market.
The Cass TL Linehaul Index, which measures per-mile linehaul rates excluding fuel and accessorials, dropped 6.6 percent year-over-year. The decline was the largest for the index since June 2009, similar to the declines seen in the first two months of 2020. At the same time, according to the Cass Index for March North American freight volumes fell 9.2 percent year over year (two-year stacked -10.1 percent), although volumes improved 0.2 percent from February.
"We expect future market volatility to continue in the coming weeks, as we believe frontline issues will get worse and draw headlines before any good news really comes to the millions of people impacted by the current crisis," according to The Cass Freight Index report for March.
With continued downward pressure on rates, shippers have an opportunity to examine their strategies around placing freight in spot and contract markets. In some cases, there may be opportunity to put a broader, more creative, definitions of what is considered a spot load.
In this environment, carriers are aggressively working to secure volume. In some instances, large national carriers are offering incentives – discounts as much as $500 per load – to maintain priority status on their high volume lanes.
While rate reductions and incentives can deliver quick savings – especially in spot and brokerage arenas which are quick to respond to market trends – it is important to avoid the urge to chase every rate cut. Being judicious about how you respond to carrier rate reductions allows you to avoid cutting into carriers core volume, and ultimately, your transportation partner's profitability.
As the market dives down spot and contract rates, shippers would be wise to look at their long range bottom line, and demonstrate understanding of pressures on truckload carriers. Doing so, will go a long way toward ensuring you have service when it is most needed.
Capacity Concerns Emerge
As contract rates are dipping, profit margins for truckload carriers is suffering. That's driving some carriers to park equipment and furlough staff. In this case, the carrier still faces the expense of owning a truck, but the stage is set for equipment leaving the market as payroll costs are the target of cost cuts. If the current market slump has a longer road to recovery,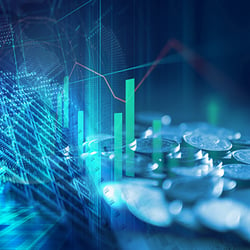 several companies could close their doors for good.
In February, Class 8 truck sales dropped 15 percent, which could be setting the stage for future capacity issues. The drawn out effect of COVID-19 may further dampen the market a bit, but eventually when we emerge from slowdown, it's uncertain what capacity will still be available.
Storm season can add another X factor to planning, creating momentary pockets of capacity constraint. These will be disruptions but not the catalyst to a true capacity issue in the market.
By identifying your true partners, you can avoid capacity calamity. Transportation Insight helps you identify those partners by putting them in an aggressive position in the marketplace. We look at how rates line up to the market, and how individual customers line up to those rates. Then we work to make sure that those carriers – and shippers – achieve pricing that aligns with the market while fulfilling long term strategy goals.
We also work with shippers when pendulum swings occur in rates. When the market is loose, we can show you how to assess your network for spot and contractual opportunities while protecting your carrier partners. As capacity tightens, we mitigate your risk through long term partnerships and strategic sourcing, even down to the load level.
Tools to Optimize Truckload Network
Transportation Insight utilizes a portfolio of proprietary and industry leading commercial products to help shippers take their full network out to bid and receive competitive pricing. These tools also generate scenario modelling that compares competitive pricing to incumbent carrier providers.
Contact Transportation Insight today to find out how our truckload procurement team can strengthen your transportation network and improve your ability to control cost in a volatile rate environment. Schedule a free consultation and make sure your transportation strategy supports your business as it emerges from COVID-19.
Interested in getting industry updates sent to your inbox? Subscribe below.