Strategies for Managing and Securing Data to Protect Business Continuity.
Date: May 21, 2020
Time: 11 a.m. EDT
Achieving optimal supply chain performance requires reliable processes for gathering, analyzing and deploying data. At the same time, erecting an architecture of redundancy and security is critical to maintaining business continuity through disruption.
To identify data and security gaps that threaten financial performance, Transportation Insight's Supply Chain Masters share guidance that ensures your organization is data ready to withstand unexpected threats:
Identify data accuracy gaps that impact cost
Achieve hardened security state required to mitigate cyber threats
Alleviate impact of disruption with redundancy and contingency
Gather input from Transportation Insight's thought leaders Jim Taylor and John Richardson as they share expertise that will help you master the data foundation of your supply chain.
---
Presenter Bios
Jim Taylor - Senior Vice President, Information Technology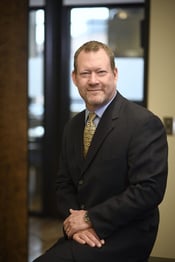 Jim leads Transportation Insight's technology team that focuses on Transportation Management Systems, Warehouse Management Systems, freight and parcel invoice auditing systems, business intelligence solutions and data management. A Supply & Demand Chain Executive 2020 Pro to Know, he is the visionary behind Insight Fusion, Transportation Insight's interactive business intelligence and analytics portal that helps clients measure, manage and optimize their supply chain. Relying on more than 20 years of experience leading IT operations for logistics service providers, Jim is Transportation Insight's point person with the Blockchain in Transport Alliance (BiTA). His diverse expertise includes cost control, IT strategy and delivery, business intelligence, data sciences, risk management and mitigation and process improvement.
John Richardson - Vice President, Supply Chain Analytics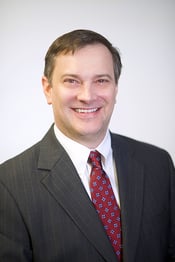 John is Transportation Insight's Supply Chain Master. For more than 20 years, he has turned the design of complex logistics strategies into an art form by helping companies build supply chains that deliver optimal performance. Working across multiple industries and geographies, he uses advanced modeling techniques and software to help shippers identify and execute supply chain cost and service improvements. A Supply & Demand Chain Executive 2020 Pro to Know, John is an expert in transportation and network analysis, inventory optimization, supply chain simulation and data-driven forecasting.