Transportation Insight Senior Vice President of Solutions Engineering Sophie Dabbs joins Talking Logistics and Adrian Gonzalez to share tips for manufacturers pursuing e-commerce fulfillment.
Watch the video for insight on how to:
Start e-commerce fulfillment
Navigate e-commerce-specific logistics challenges
Implement changes that drive success
Sophie Dabbs - Senior Vice President, Solutions Engineering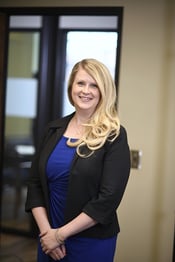 Sophie leverages a diverse background and nearly two decades in supply chain and client management when leading her team in the development of innovative solutions for Transportation Insight clients. With experience working as a shipper, a carrier and a 3PL, Sophie's expertise in supply chain operations and transportation management drives logistics strategies that help clients address fundamental and overarching business goals such as market expansion, reduced total landed cost of goods and increased customer satisfaction.