Why do companies struggle with data quality management?
How do you clear change management hurdles?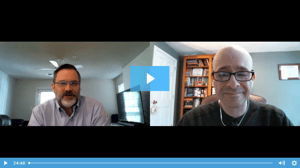 How do you make sure your data is ready to support AI, blockchain and machine learning technologies as you emerge from COVID-19 disruption?
Transportation Insight Vice President of Supply Chain Analytics John Richardson joins Talking Logistics to share critical insight for companies charting a course for their supply chain future:
Identifying demand patterns to efficiently redeploy inventory
Recognizing the role of data sharing to support optimal networks
Leveraging an unbiased perspective to target cost and performance improvement
Join our Supply Chain Master as he shares with Talking Logistics Host Adrian Gonzalez actionable tips for senior leaders responding to disruption and advancing strategies to protect business performance in the future.