Meet John Richardson, SCM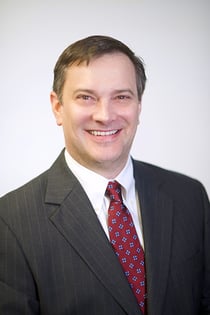 John Richardson is Transportation Insight's Supply Chain Master. For more than 20 years, he has turned the design of complex logistics strategies into an artform by helping companies craft supply chains that deliver optimal performance.
Working across multiple industries and geographies, he uses advanced modeling techniques and software to help shippers identify and execute supply chain cost and service improvements. A Supply & Demand Chain Executive 2019 Pro to Know, John has provided supply chain consultation to some of the world's largest companies. He is an expert in transportation and network analysis, inventory optimization, supply chain simulation and data-driven forecasting. A graduate of Vanderbilt University and University of Memphis, John achieved the rank of First Lieutenant in the U.S. Marine Corps.
John regularly shares his supply chain insight with the marketplace through leading industry publications, supply chain conference events and Transportation Insight's Expert Lens blog.